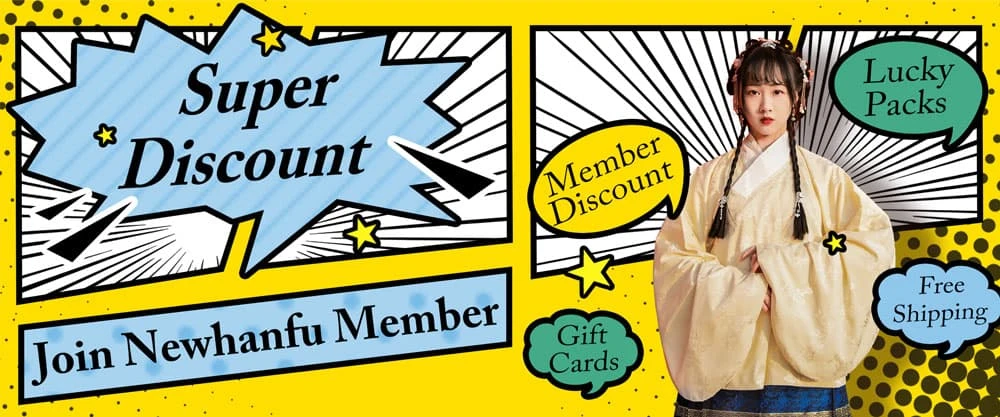 Although the wuxia hanfu clothing has made a lot of modifications to the traditional hanfu patterns, especially in TV series for the glamorous effect of the screen, they have created many artistic clothes. This kind of martial arts costume has gone beyond the scope of classic hanfu. However, the martial arts culture has developed a unique fantasy world, and perhaps that is the reason why people love it.
Wuxia Art
Wuxia art is a type of martial art based on the stories of wuxia novels, but it's more than that. It's a way of life. The main thing you need to know about Wuxia is that it's not for everyone. It's a very demanding art form, which requires a high level of physical and mental fitness.
Wuxia martial arts has evolved from a number of different styles, such as: kung fu, xingyiquan, baguazhang, taijiquan, chuanfa, qigong, and many more. In wuxia art, you learn a variety of techniques including swordplay, spear-throwing, and gun-slinging. The main focus is on hand-to-hand combat, but wuxia art also teaches you how to fight with other weapons as well. This style of martial art has been practiced for thousands of years in China, and it is still practiced today by many people.
Wuxia Cosplay Trend
Wuxia cosplay has become popular in modern times, and there are even wuxia cosplay events. Today, wuxia clothing is often used to refer to a specific genre of martial arts movies and TV series that depict the adventures of characters who use martial arts to fight off evil forces. Wuxia fashion is a subgenre of wuxia hanfu cosplay (wuxia costume play), where people dress up as wuxia characters and perform martial arts routines in public. Wuxia fashion is a unique form of cosplay because it combines both fashion and martial arts.
Wuxia novel is an ancient Chinese folktale, which is now considered to be one of the four great classical arts of China. It has a long history and is one of the oldest Chinese cultures. Lots of wuxia novels have been translated into English, French, German, Japanese, Korean, and other languages. It's also a favorite theme for the Western world. In fact, you can find many Western artists who have cosplayed as a wuxia character.
Wuxia cosplay is a great hobby that can bring a lot of joy to your life. In the world of wuxia, there are many different types of characters, each with its own unique set of rules and requirements. You must be familiar with the basic rules of wuxia cosplay before you start to practice. If you want to look professional and won't cause misunderstanding to others, the most essential key is, to choose the right traditional wuxia style hanfu clothing, rather than fantasy cosplay clothes.