Pick up some great items at stunning designs in our seasonal new arrivals. Don't miss out the limited time big discounts on the latest hanfu clothing and accessories.
In the fashion hanfu industry, gone are the days of seasonal drops. Today;s hanfu designers are giving us new special arrivals to look forward to all year long, with goodies landing in stores and online every day – from must-have modern hanfu to wear-forever formal hanfu dresses. Here we round up our favorite new fashion hanfu items of the month to get now before they're inevitably out of stock.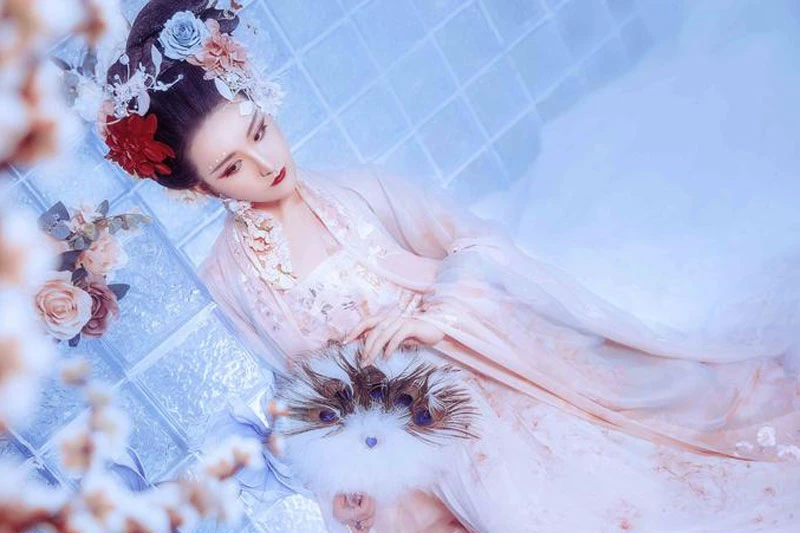 If you begin to dive deeper into the world of hanfu, beyond the common images of cdrama, wuxia, and kungfu, you'll find it to be surprisingly rich and surprise. The variety of traditional embroidered patterns and their meaning, some serious, others humorous, is fascinating and mesmerizing.
Today, the modern hanfu is worn regularly. Not only tourists find the garment easy to put on, a lot of Chinese people share this sentiment. Despite modern hanfu inspired by traditional clothing, it isn't just worn for special occasions, more and more international young enthusiasts rediscover the hanfu as a fashionable garment, often combined with Western clothes.
Wearing a Chinese hanfu is the US hottest trend at the moment. Led by the influx of hanfu or qipao-style dress dominating the high street, imports from China are booming, with some suppliers struggling to keep pace with demand. If you want a comfortable, lightweight and super stylish hanfu to lounge about in, check the newhanfu buyer's guide will help you find one that looks great and makes you feel fabulous.
The interesting thing about latest hanfu dresses is that they look entirely different depending on which occasion they are for, while the basic type and shape stay nonetheless the same. And the style is determined by patterns, colors, and accessories.