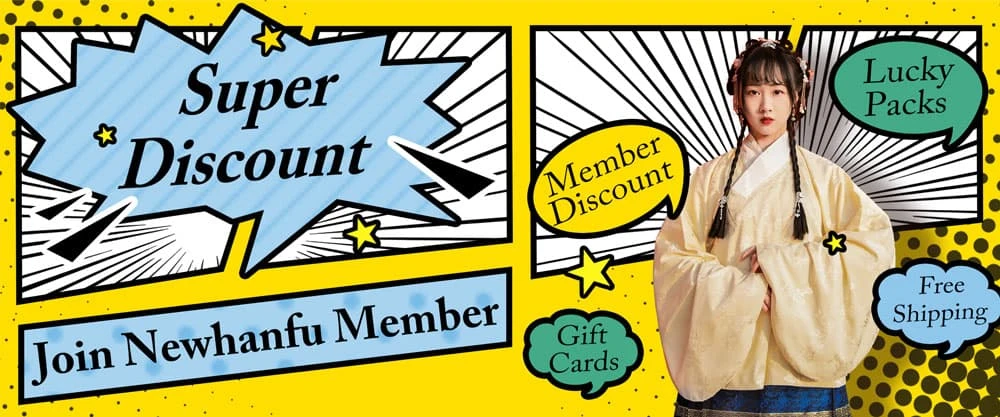 In fact, Hanfu's footwear is not a must-have item. Of course, it is better to have a pair of classic hanfu shoes but wear a hanfu with casual shoes that's also okay and acceptable. So you could choose sneakers or canvas shoes to go well with your hanfu clothing.
Hanfu Embroidery Shoes
"Embroidery Shoes" is a term that has been used to describe any type of ancient hanfu footwear that has been made popular during a specific time period. The retro hanfu shoe trend is currently enjoying a resurgence in popularity, thanks to the fact that it's such a simple, vintage, easy-to-wear style. There are a few different types of retro hanfu shoes you can choose from, but the best part about them is that they're very affordable and easy to find. Here are three of the most popular retro styles you can buy right now – flat hanfu shoes, hanfu heels, and hanfu boots.
When it comes to shoe fashion, it's a very subjective thing. Some people think of a pair of sneakers as a staple in their hanfu wardrobe, while others see them as a status symbol.
When it comes to vintage shoes, many of us have a soft spot for those old-school, nostalgic styles. From the high-tops of the 1950s to the low-tops of the 1980s, these retro sneakers are some of the most popular styles of footwear today. While the reasons for this phenomenon vary, one thing is certain – retro shoes are here to stay. If you're interested in learning more about the culture and history of retro hanfu shoes, then classic embroidery hanfu shoes are for you!
Choose Your Hanfu Shoes
With the rise of the Internet, people have become much more interested in the past and ancient. There are many different types of retro hanfu shoes, heels and boots that are being made today. You can choose between old-fashioned styles, novelty styles, and even styles inspired by celebrities. Retro hanfu shoes are a great way to add a bit of fun into your fashion wardrobe. If you're looking for something to wear to a special event, then you can't go wrong with a pair of traditional hanfu shoes.
Hanfu shoes are all the rage right now. It seems like every hanfu girl has at least one pair in her closet and most men are stocking up on a few pairs of their favorite retro sneakers and boots. But if you're looking for the best pair of hanfu sneakers, you might be surprised to learn that there are many different styles of retro shoes out there. It's not just about finding the "coolest" or the "best" hanfu shoes – you need to find the pair that is going to fit your style and your lifestyle.
When you are choosing a pair of traditional hanfu shoes, you want to make sure that they are the right type. Some of these retro shoes are specifically for men, while others are for women. In addition, some of these hanfu shoes are made of leather, while others are made of canvas. The best way to choose the right hanfu shoes for you is to think about what kind of shoes you want to wear. Do you want shoes that will be worn with a classic hanfu dress and taking photo? Or do you just want a pair of simple hanfu shoes that are comfortable and easy to walk in?
You should also make sure that you have a hanfu shoe size chart handy before buying. This way, you can ensure that your new shoes fit properly and that you don't end up with a foot that is too big or small for your shoes.