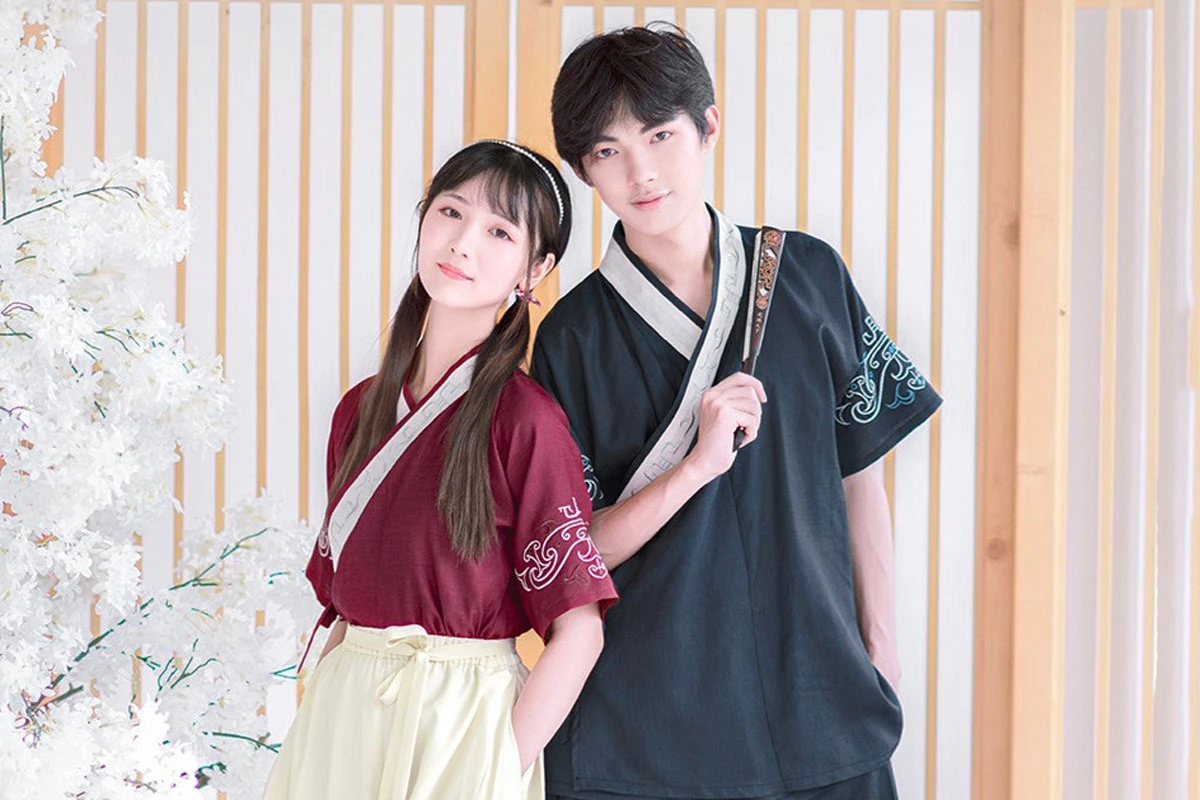 The couple hanfu outfit is a term used to describe the perfect dresses that couples can wear on a special occasion, like a date or party; and it is also a great idea to wear when going to an event, or to a wedding.
Sometimes we will find how couples attempt to seem attractive and adorable by combining their clothing. So, whether you decided to put on identical formal outfits or you just happen to be rocking the same color on an average day, there are many hanfu styles to choose from.
Whatever your partner prefers blue or black, you may wear an outfit with the same hue or match the accessories. It's the minor elements that make the perfect pair dress! For example, you can blend a shade from a person's outfit and connect it to your own without appearing to be twins. If you're looking to create a hanfu wardrobe that's more interesting and more fun, then here are many simple ways to wear a casual hanfu dress.
There are many benefits of wearing the couple hanfu. One of the most obvious is that it can help you to develop a stronger relationship with your partner because you will be thinking about each other and how you are feeling rather than just focusing on yourself. And you will look good and feel great about yourself; wearing a couple's outfit can also help you to improve your self-esteem and look better.
Choosing a couple dress can be a difficult task, but it's well worth the time and effort. If you're planning to cosplay, then you've probably already started thinking about the best outfits for your lover. It's no secret that the couple's outfit is one of the most important decisions everyone will make. Whether you're looking for a traditional hanfu gown or a modern-cut, there are hundreds of choices available.
We're sure you've heard about the "couples' day". It's a day when couples spend time together, whether it's a trip to the beach, a romantic dinner, or just a nice cup of coffee. However, most of the time, the relationship between the two people is so strong that they don't even need a special day to enjoy each other's company. They just know that they're in love and that their relationship is the best in the world.
So, what does this have to do with the topic of couple dress? Well, there are many things that can make a relationship stronger, but the most important one is having an excellent wardrobe. If you and your partner are in love, you'll be happy to know that you can find lots of amazing couples' dresses that will help you express your love to your beloved.
5 Steps to Choose Couple Hanfu
Step 1: Look at your partner's preferences
It's important to look at your partner's preferences when choosing a couple hanfu. Ask your partner what he/she likes in a couple's dress.
Step 2: Choose a hanfu theme
Think about what kind of hanfu theme you want to go with. Do you want something simple and classy or do you want something more flashy and fun? You want to make sure that the couple dress you buy will look good on you and your partner.
Step 3: Choose your favorite styles
Choose your favorite styles and the colors that go well with them. Look for a flattering fit, the couple hanfu should be comfortable and flatter your figure.
Step 4: Check the size
Make sure the size is correct. If you don't know how to check the size, go to a local hanfu store and ask someone who works there for help.
Step 5: Consider your budget
You don't want to spend too much money on a couple dress, but you also don't want to pay too little. Decide how much you can afford to spend and what's important to you.
In conclusion, there are many ways that you can go about finding the perfect hanfu. The first step is to decide what you want. Do you want something casual, formal, or somewhere in between? Once you have decided on your couple's hanfu, you need to find the right place to buy it. There are plenty of online stores that sell hanfu dresses, and you want to choose the best one, and the best way to do that is to look at the reviews and ratings that they have received from other buyers.