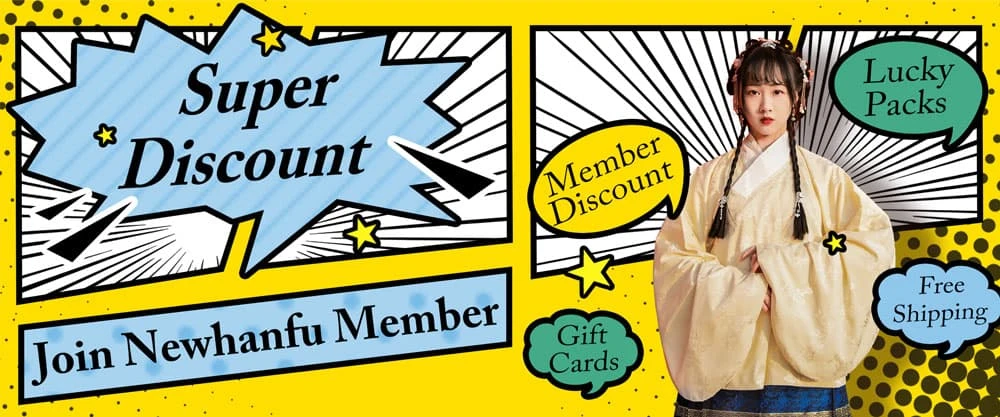 The most popular casual style of hanfu clothing is definitely the Song Dynasty hanfu set, which is a kind of traditional Chinese casual wear, and it is easy to wear. Casual Song dynasty hanfu dress is the best way to show off your traditional eastern style.
The modern Song dynasty Hanfu is also called "casual hanfu". In fact, the casual song Hanfu is a hot trendy in China. Modern Hanfu can be seen on many streets and squares, including shopping malls, restaurants, parks, streets, and beaches.
Song Dynasty Hanfu Songku Pants
Songku hanfu set is a classic style that has a long beizi hanfu blouse and loose trousers, and it has a nice cut and an open collar. If you're looking for a casual yet classy look, then you've found it with these fashion Song style hanfu clothes. They're great for parties, work and even formal events.
Whether you're going out with friends or attending a family gathering, a festive Song style hanfu outfit is a great way to add some sparkle to your wardrobe. For women, there are many different ways to wear a holiday hanfu. You can go classic, with a simple white hanfu shirt and black songku pants. Or, you can get a little more creative, pairing your holiday hanfu dress with a fun scarf and booties.
Song Dynasty Ruqun Hanfu
You've heard it before – ruqun hanfu is a great way to show off your personality and your sense of style. But what about the Song dynasty ruqun hanfu? When you wear the right ruqun outfit, you can be sure to make a statement that will make you look and feel great.
The Song dynasty ruqun hanfu suit has a long hanfu shirt, a tank top, and a classic ruqun skirt. The Chinese people are very fond of wearing casual traditional ruqun hanfu dress. The style of the Song dynasty traditional Chinese dress has been influenced by the ancient cultures of China and Europe fashion.
Song hanfu is a type of clothing that is usually worn by women and young girls. Classic song dynasty hanfu consists of a blouse and skirt, and the style is similar to Western casual dress which can be made of silk, cotton, and other materials.