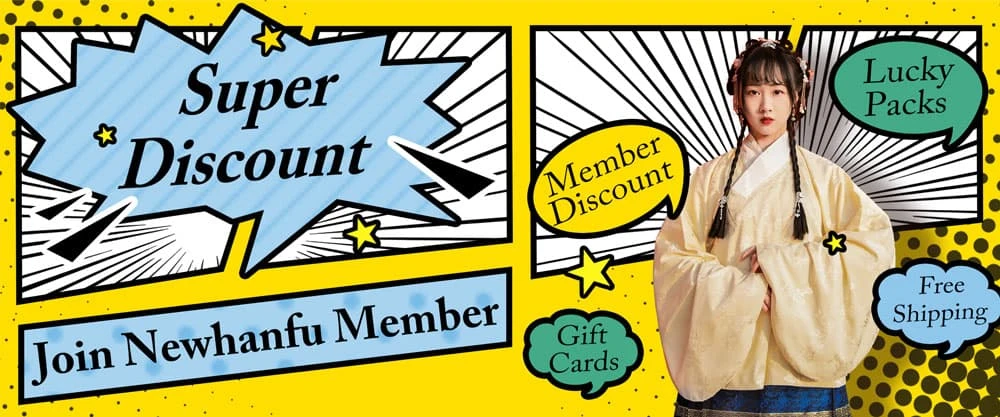 The cut of Qing Dynasty clothing would have been tighter than traditional Chinese clothing. Manchu apparel designers created a variety of different styles for people to wear, including traditional Manchu dresses, such as Qi style changpao robe.
Nowadays, the traditional Qing Dynasty dress has been widely worn at the wedding ceremony, the birthday party, the tea party, and other special occasions. The fashion qipao is also a traditional Chinese garment, which is worn by women in China and other East Asian countries. Retro fashion is an important part of women's life.
Cheongsam is a traditional Chinese dress, which has been worn by Chinese women for over one hundred years. It is a very popular clothing style in China, with the help of the qipao dress, ladies can show their good taste and charm. Women who wear qipao dresses are often considered elegant and beautiful, and many women have a strong desire to wear this kind of dress.
Women's Qing Dynasty Hanfu Clothing
The Qing Dynasty was a time of rapid intermingling of Han and other minority cultures, as well as Western cultures, especially the design styles of clothing, which has great changes in the history of ancient Chinese clothing. So when we talk about the traditional Qing dynasty hanfu clothing, we think of the hanfu inspired clothes. And the truth is that the hanfu dress in Qing Dynasty is not the real hanfu costume.
Men's Qing Dynasty Clothing
Men's Qing Dynasty clothing has two popular styles, Changpao (one-piece long robe) and Magua (vest jacket); Qing Dynasty male clothes, especially the Magua, which earlier only the rich and noble people can afford, later become common, into the general dress of all country.
Besides, you can see a lot of people wearing Tang suits or Tang Zhuang costumes in Chinatown around the world now, which are modern versions based on the Magua jacket of the traditional Qing Dynasty, modified by fashion designers.
Qing Dynasty Qipao Cheongsam Dress
In China, cheongsam clothing is a traditional garment that was worn by women at the end of the Qing Dynasty, late 19th century. It is often worn during special occasions such as weddings or festivals.
Modern Qipao dresses are very attractive and fashionable. Women can use Qipao dress to make themselves look beautiful and elegant. This new type of qipao dress is commonly worn in China, Taiwan, Hong Kong, Singapore and Malaysia. In recent years, the modern cheongsam has become increasingly popular among young people.
Women's qipao clothing has evolved significantly over the past few years. From classic to trendy, the fashion cheongsam industry has introduced a plethora of styles and trends that have been adopted by the general public. There is no doubt that qipao fashion has become an important part of our lives. When it comes to buying qipao dress, people are always looking for the latest trends, colors, and styles.