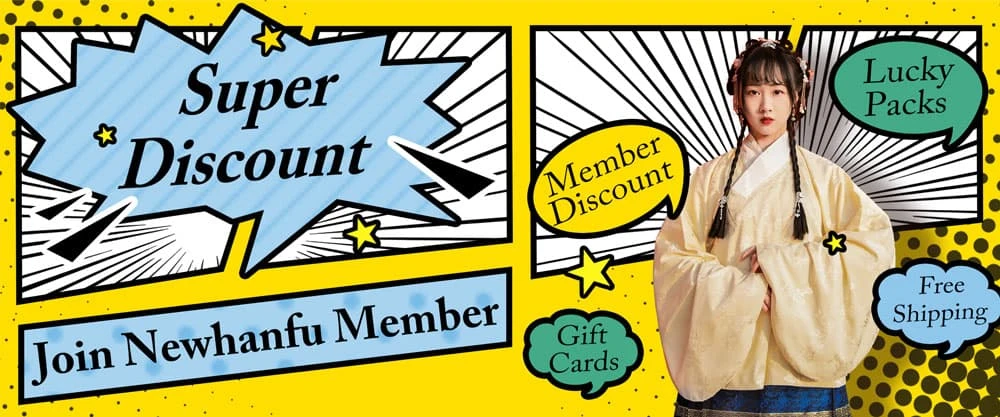 A hanfu dress accessory is a small item that you can wear with a hanfu to make it look more fashionable. This is a popular choice because it's a small item that doesn't take up too much room in your handbag or purse. This is why they're great for a variety of occasions, such as parties, weddings, and events. Yes, hanfu accessories can be the perfect way to spice up your dress without breaking the bank.
While traditional hanfu accessories will stay forever classic, there are plenty of new fashion accessories that will be worn by everyone in the new decade. Mixing vintage clothing with modern accessories has become very popular at the moment. When the trend rises and falls, these pieces will stand the test of time and will be essential additions to your wardrobe, from beach carves, glasses to padded headbands.
Women's Hanfu Accessory
Women's accessories are a great way to enhance any outfit and make it look more polished and stylish. It's a great way to add some personality to an outfit and make it stand out. You can get a wide variety of hanfu accessories to suit your needs, from a simple pair of earrings to a funky bracelet or even a silk scarf. Hanfu accessories don't need to be expensive to look good. In fact, a great accessory can be made out of almost anything. A simple flower in the hair or a trendy hair clip can instantly transform a hanfu dress into something special. It can be a great way to spice up your look and make it more interesting.
5 Tips of Hanfu Accessory
The most important thing to consider when choosing a hanfu dress accessory is your lifestyle. If you work in a professional environment, you should avoid the statement accessory, and if you're a mom or a wife, you can go with a more casual look and opt for a simple hanfu handbag.
The right accessories can instantly transform an outfit, and the wrong accessories can make you look like you're wearing a boring costume. Whether you're shopping for yourself or someone else, it's important to know what makes you feel beautiful and confident.
1. Want to be more chic and classy? you can choose a retro tassel hanfu necklace. Just a delicate hanfu necklace can perfectly show your elegance and charm.
2. Choose a hairband that complements your hanfu outfit. For example, if you wear a classic red hanfu ruqun, you can go with a floral hairband that has a bright color like rose or pink.
3. Quality is important, don't choose too cheap items. In your affordable range, the more expensive the accessory, the better. The best hanfu accessories are ones that can be worn over and over again, and you can even use them on your other daily clothes. This is why you should choose a high-quality hanfu accessory.
Besides, it is very important to know what type of hanfu accessory you need in order to look great on any special occasion. It is possible to find the right accessories by browsing online, and also possible to buy them in your local store. There are many types of retro accessories for hanfu dresses. Some are very common while some are rare.