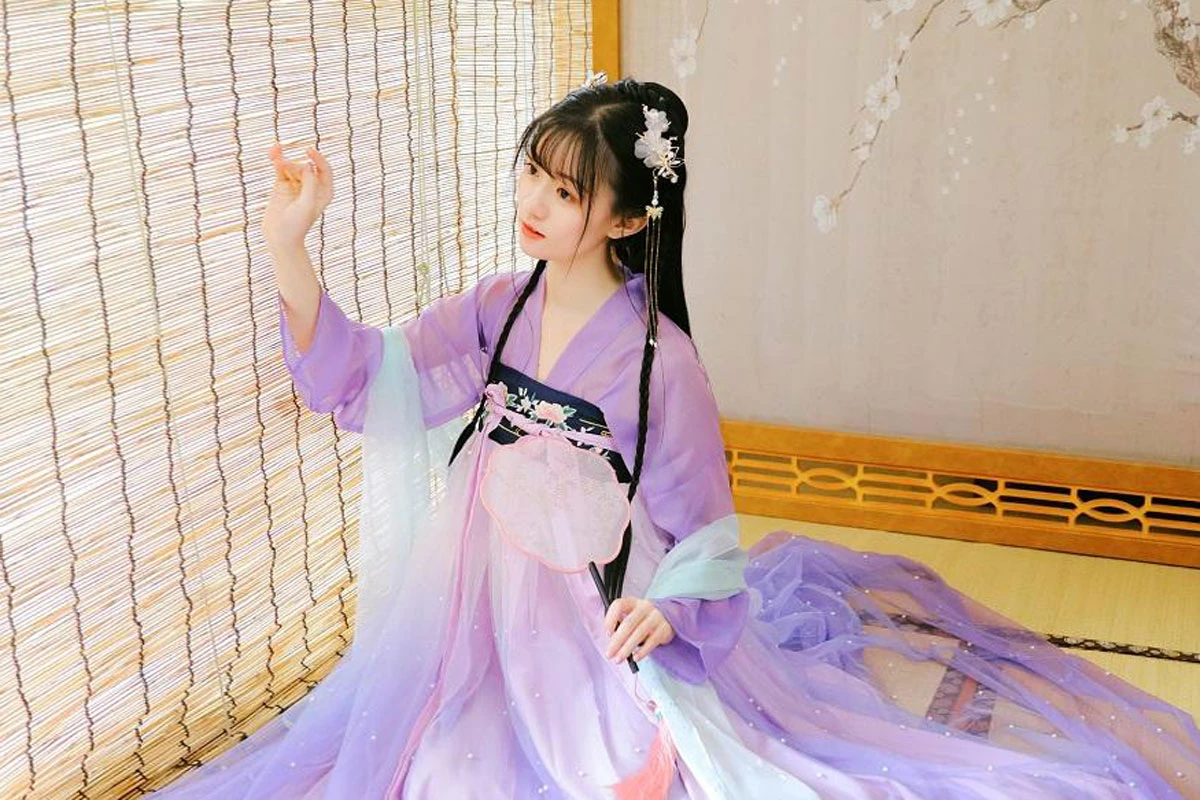 The floral hanfu is a classic choice, and this trend will definitely stick around for many years. But with so many different options available, it may be difficult to know which one is right for you. You'll need to think about the kind of color scheme that will flatter your figure and what kind of fabric you prefer. The hanfu style will also have an impact on whether you should go with a casual or formal look.
When buying a floral dress online, it is important to know the characteristics of different types of fabrics and colors to ensure that you get the right one. The hanfu fabric will influence its quality, while the color of the dress influences the overall style. Different types of fabrics have different qualities, and buying a dress that does not fit your personality will always turn out to be a waste of time and money.
Find a Casual Floral Hanfu
You may have seen a fashion floral hanfu somewhere, but the question is there are hundreds of different floral patterns, and finding one you truly love is not easy. You can find a lot of advice online about picking the perfect floral dress for your daily commute, but if you're looking to really wow your fellow commuters, we suggest finding a look that matches your daily wear. This will allow you to get a little creative, and have some fun with your outfit. Here are han element popular flower prints hanfu, ranging from super feminine to edgy, that are perfect for every type of commuter.
This collection of floral hanfu features various styles and color schemes that will surely catch the eyes of anyone looking for an elegant piece to wear to a special event. These dresses also come in a variety of sizes, comfortable and easy to move around in. You can choose between short and long dresses. Short flower dresses are the best for daytime occasions, while long ones are more appropriate for evening parties.
How to make a casual look chic and refined instantly? Do you want to achieve a stylish and bold summer look with applying any effort? Put on a floral Hanfu! Wear a hanfu with your modern outfits and heels – this is an amazing look for a date or even for work. Put on jeans, pants or culottes, add a neutral top, and a floral hanfu jacket and cami; the usual look will be turned into a chic one. Just get inspired!
We don't like to say it a lot of the time, but it's true that floral dresses are often associated with weddings. Flowers are a symbol of happiness and love, making them a great choice for Valentine's Day. Whether you're celebrating a special occasion or just feeling like you're ready for the wedding, there are tons of floral hanfu to choose from, including everything from classic separates to flowy mamianqun and chic qixiong dresses.
This year, more and more brides are turning to the world of floral wedding hanfu. Whether you're looking for an occasion-ready statement dress, or a romantic night-out ensemble, this year's collection of floral hanfu will fit perfectly into your wardrobe.
Choose a Right Flower for You
Floral dresses are not only beautiful and cute, but they are also practical. You can even wear them to work and school. Some of the dresses have lace trim along the bottom, while others have a high neckline and sleeves. It's the little details that make all the difference. Whether you're planning to go for a classic, modern, or vintage vibe, we've got something for you!
In conclusion, the reason flower dresses are so popular is that they are so versatile. They can go from formal to casual ones and can match pretty much any occasion. If you want to add a touch of elegance to your appearance, there's nothing like a floral print dress. You'll look fabulous when you wear a flower print dress. The fact is, flowers can be pretty much anything; from simple daisies to exotic orchids, you can find a wide range of flowers that fit into any style.
When selecting flowers for your ensemble, choose one main color and incorporate it in other ways: for example, maybe you're wearing a bright yellow shirt and you want to pair a yellow flower with it. Or if you're pairing a navy-blue blazer with a bright blue dress, you could pair a blue flower. Don't worry about matching every piece exactly. If you look good and feel good, that's all that really.