Membership Lucky Qiyao Ruqun Hanfu Packs.
Random Delivery, please choose your wear size and wait for the surprise to arrive!
Free Shipping, we support shipping to over 30 countries and regions worldwide.
Quality Guarantee, the hanfu clothing in the lucky pack is in good condition.
Tips: Qiyao ruqun is a style of classic hanfu where the skirt is wrapped and tied around the waist. Most qiyao ruqun styles are two-piece sets: one shirt & one skirt;  and this lucky pack also includes a few three-piece sets: two shirts & one skirt.
Lucky Packs Preview
No.1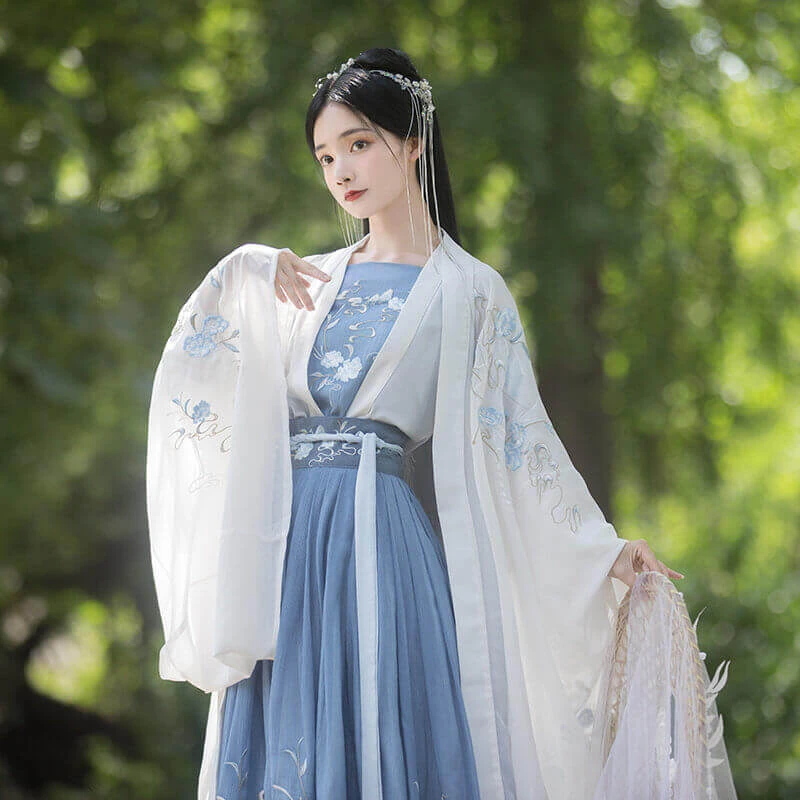 No.2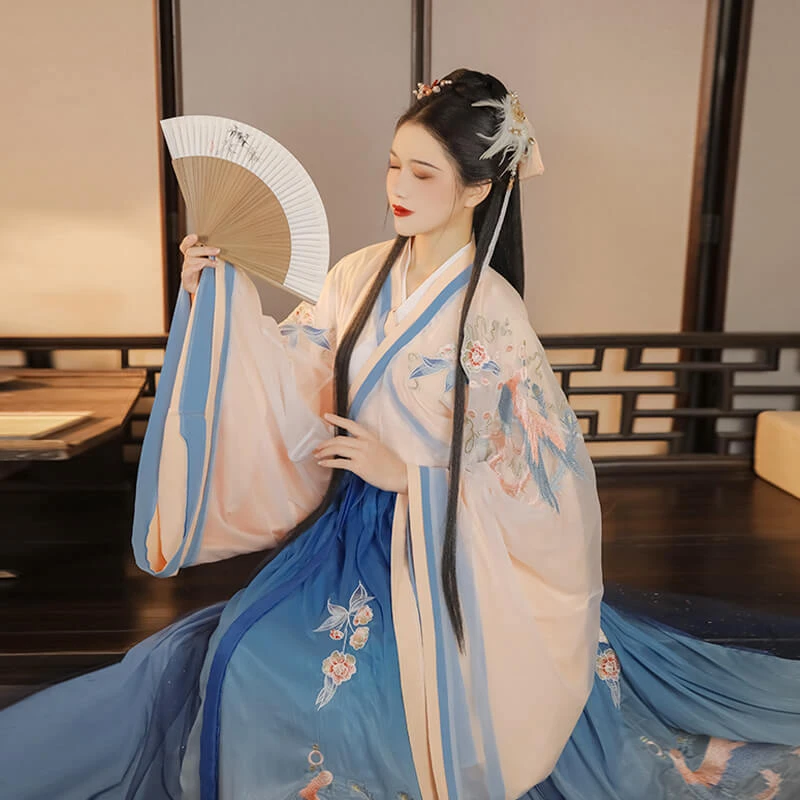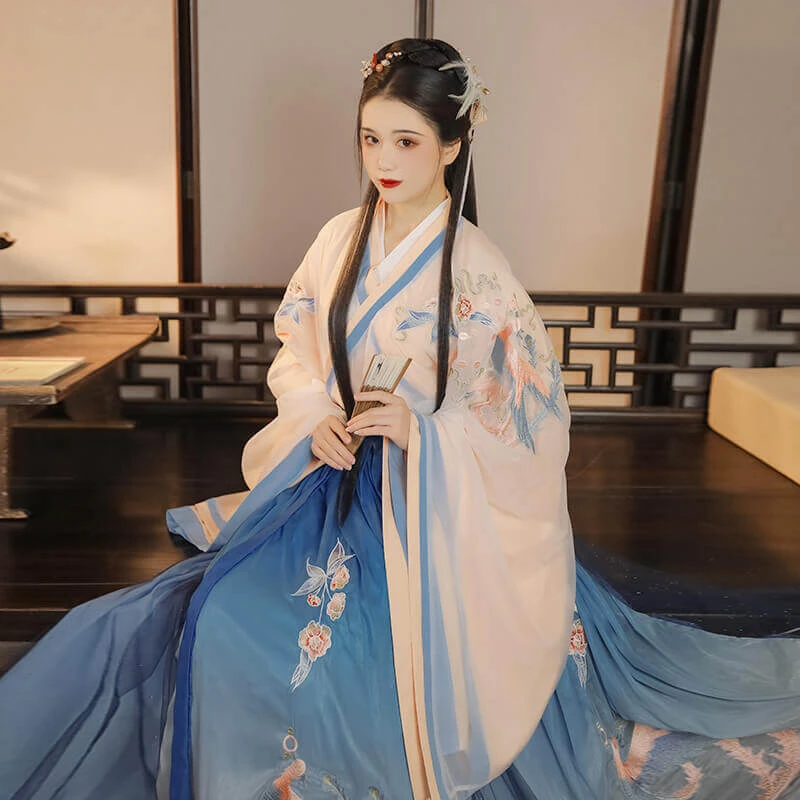 No.3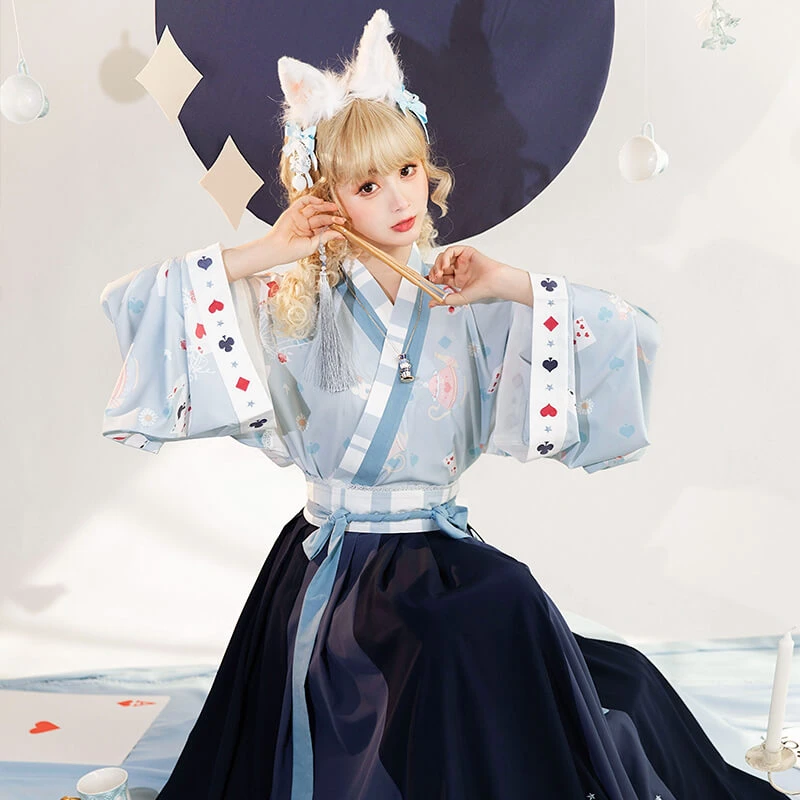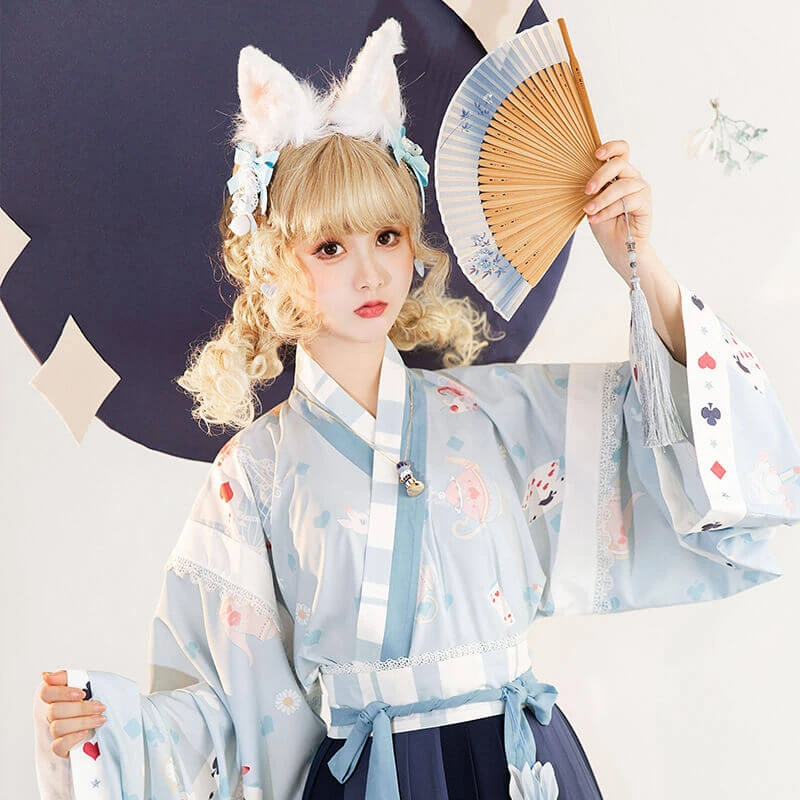 No.4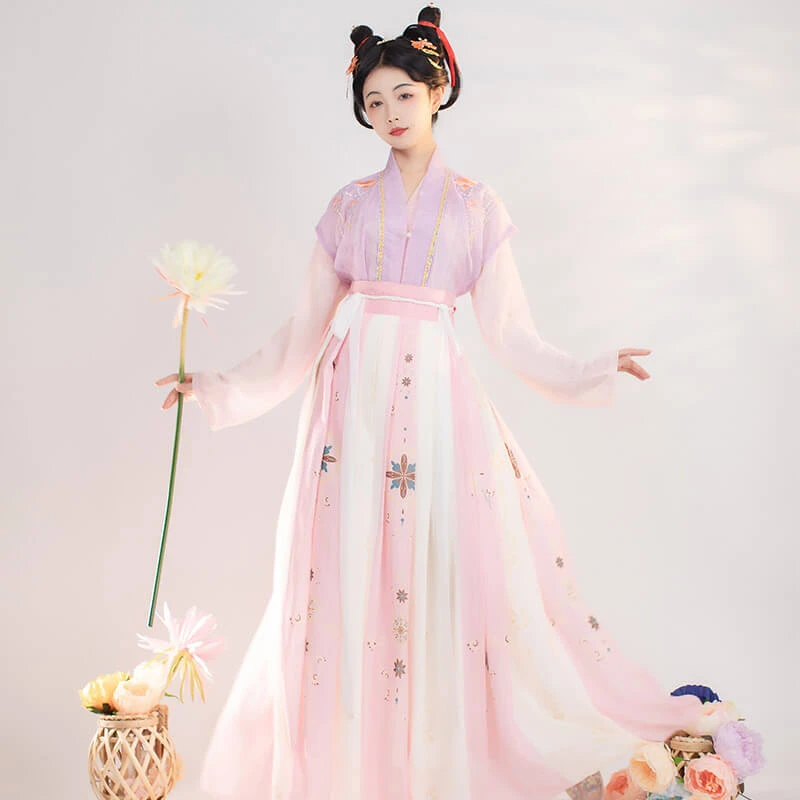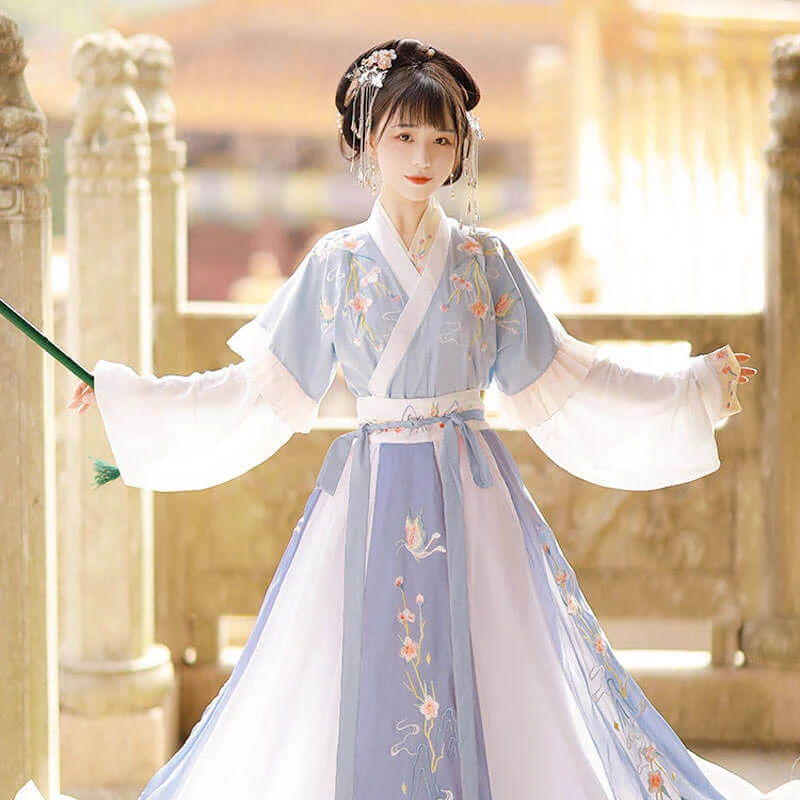 No.5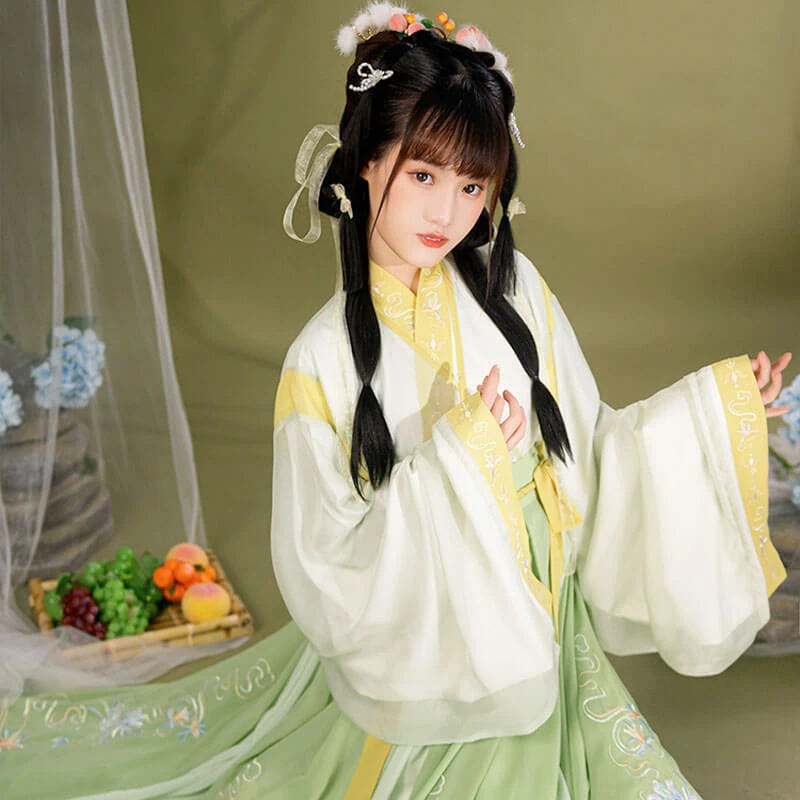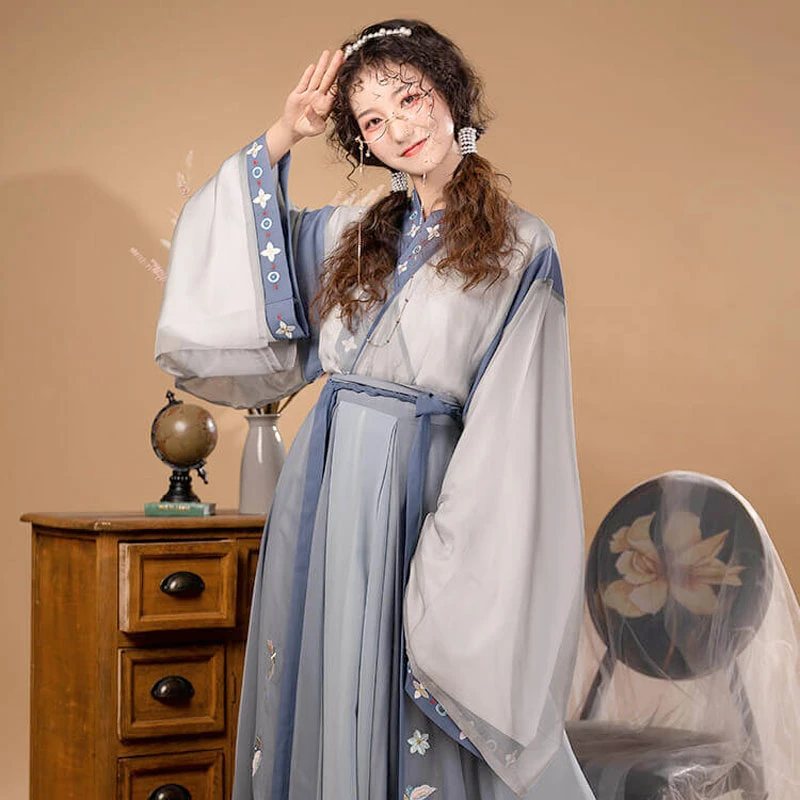 No.6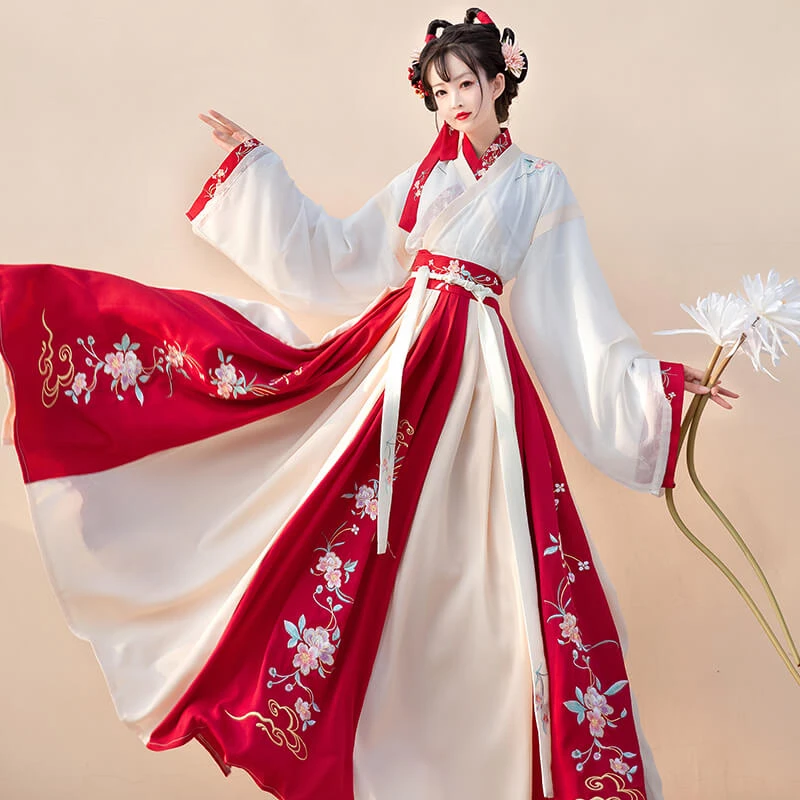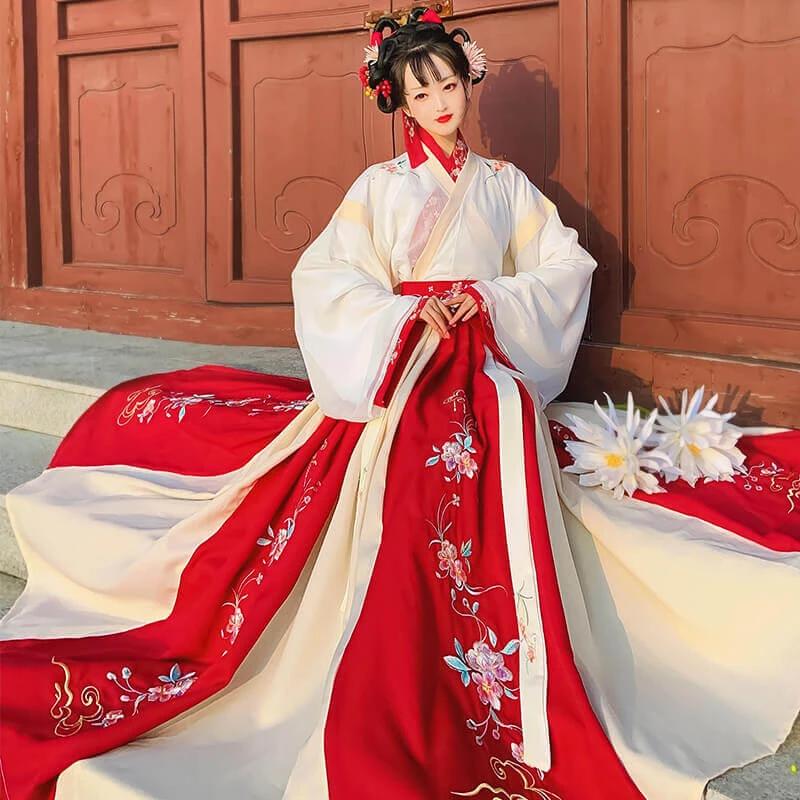 No. 7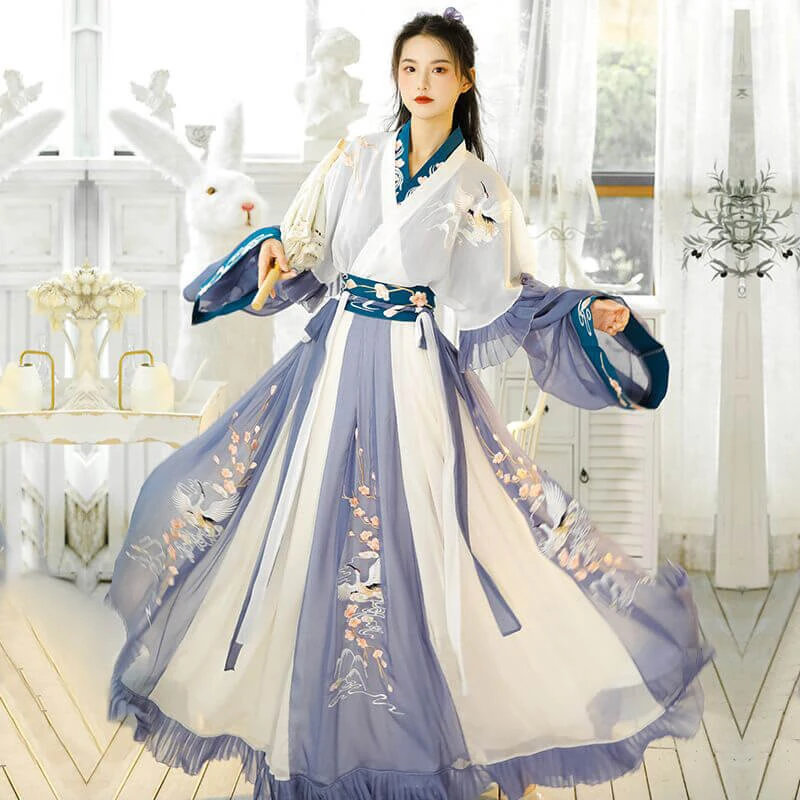 No. 8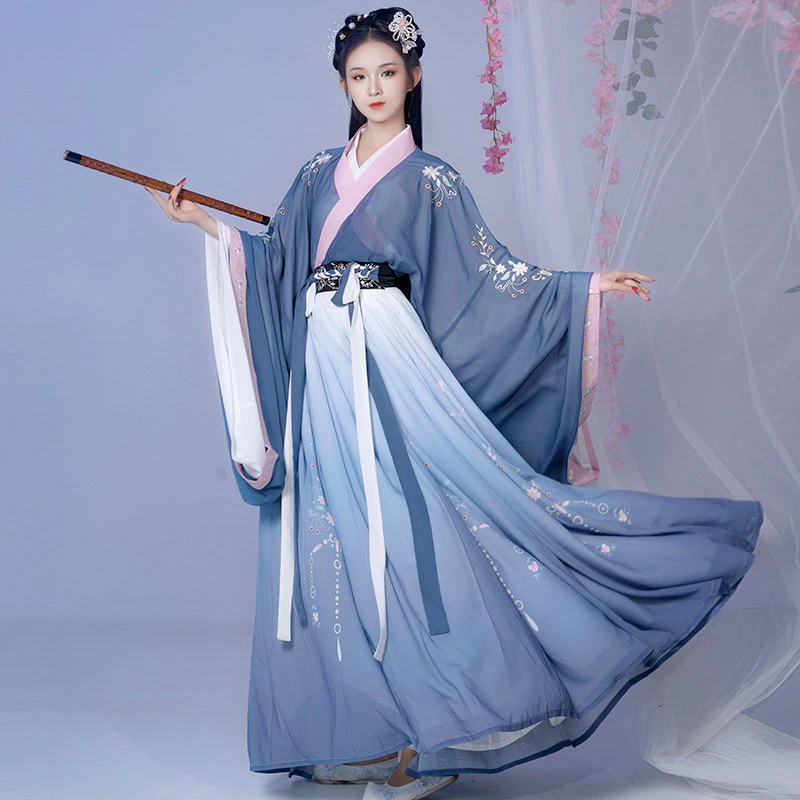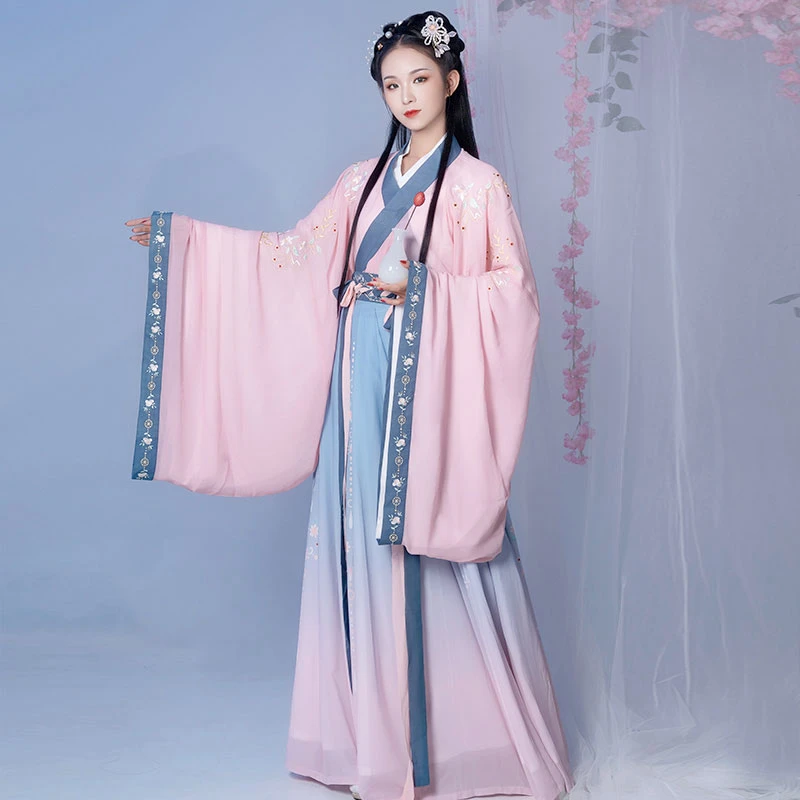 No. 9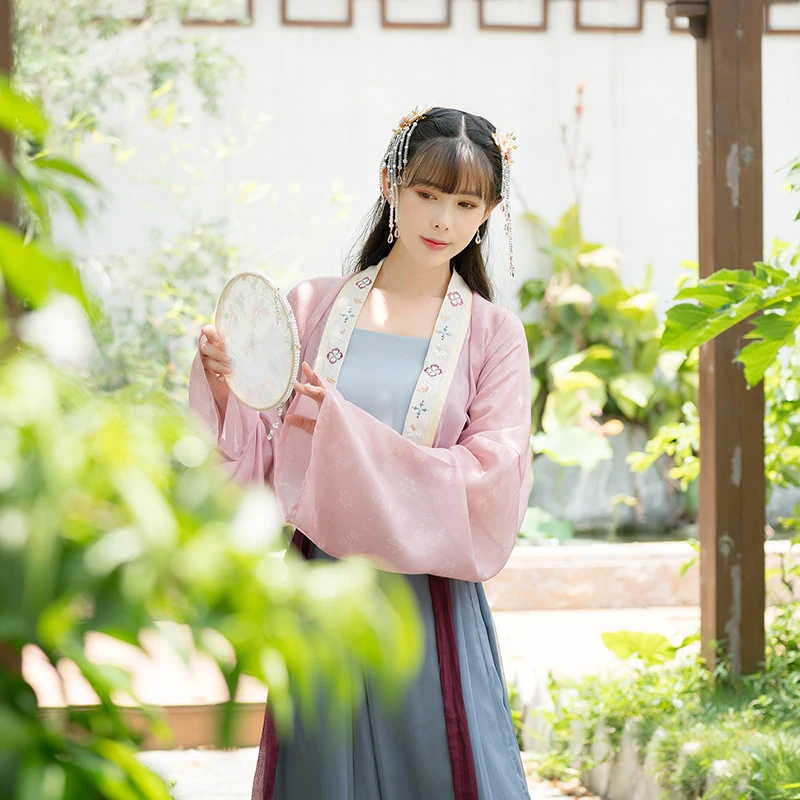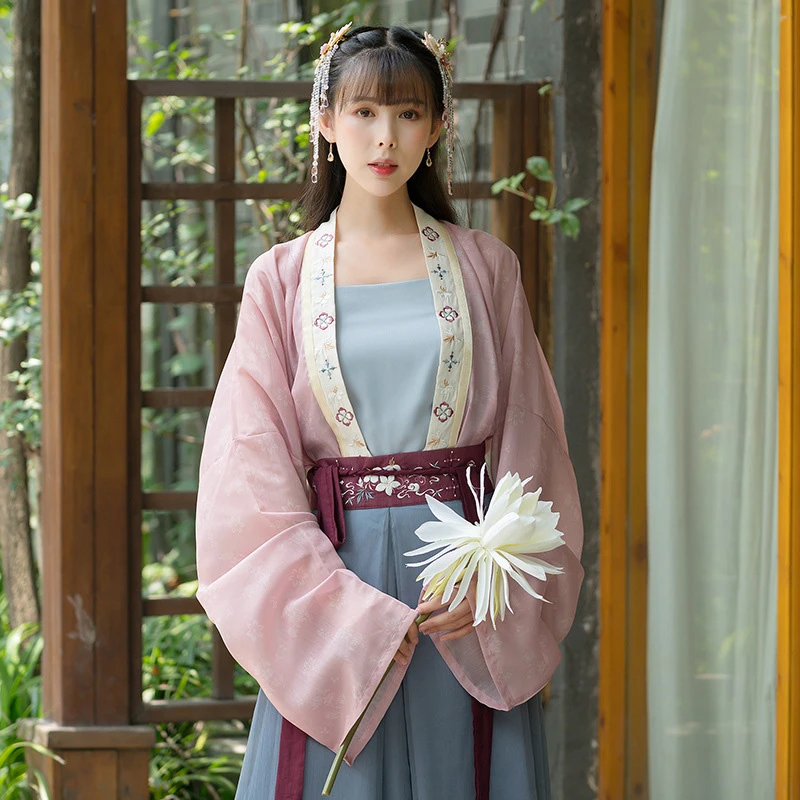 No. 10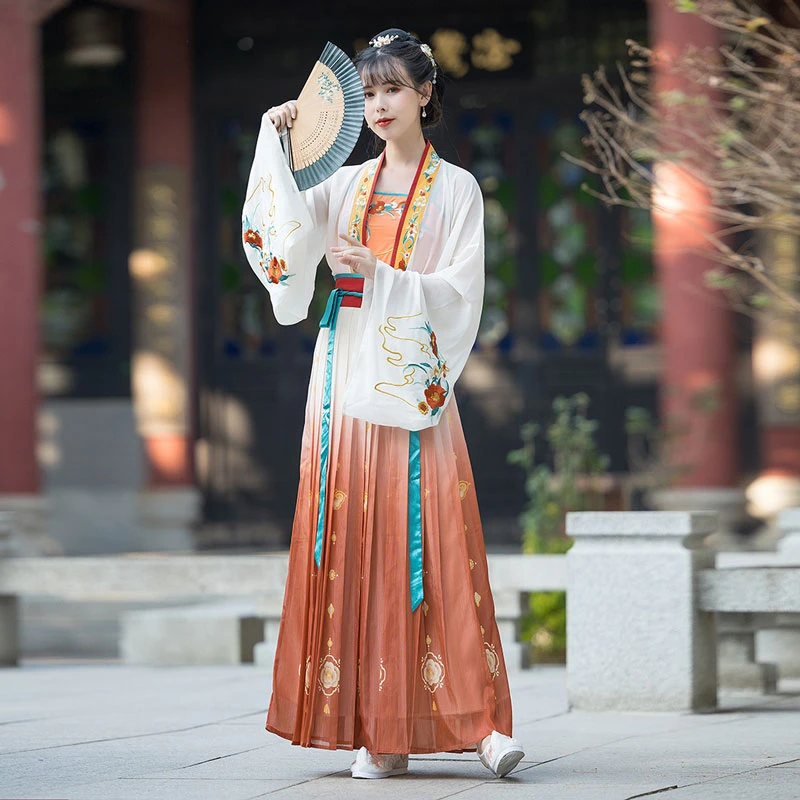 No. 11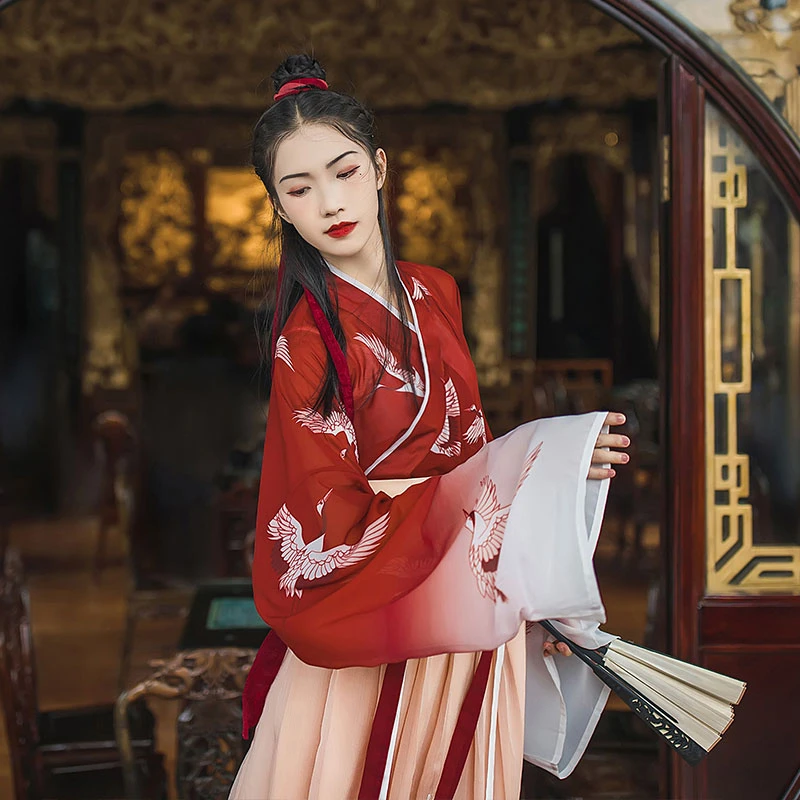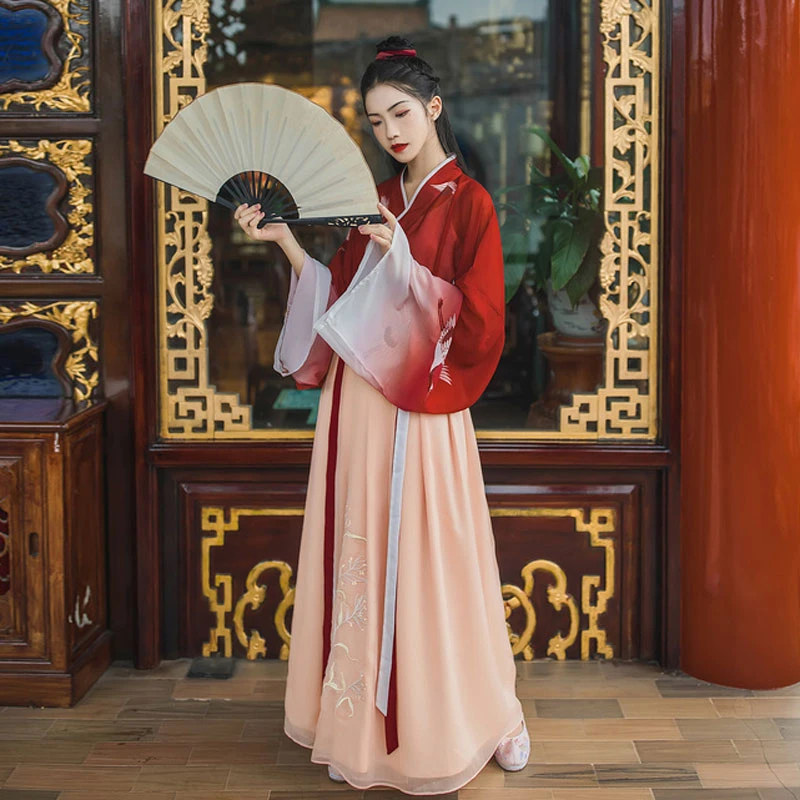 No. 11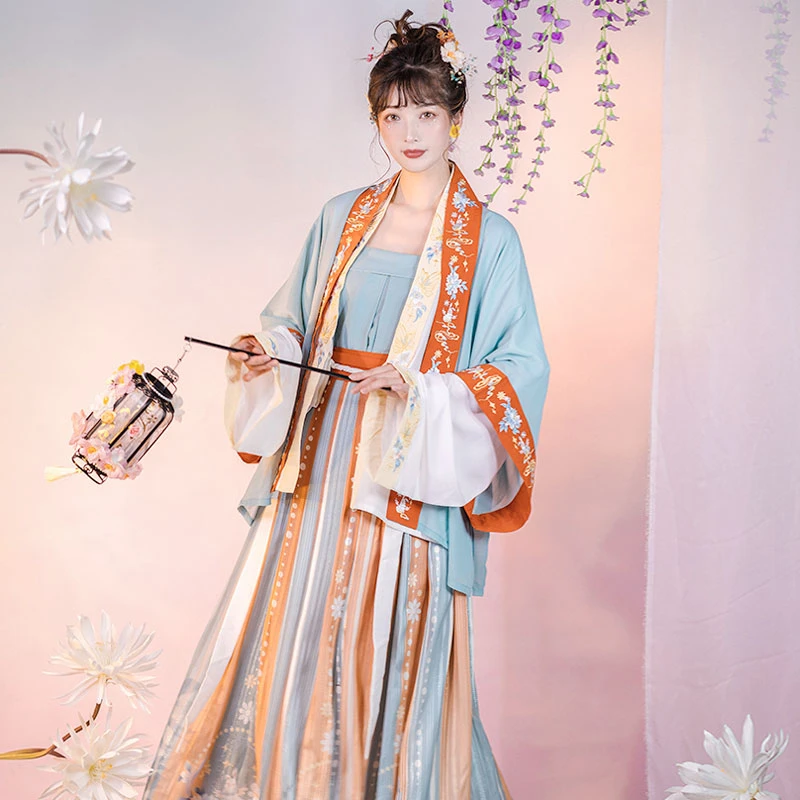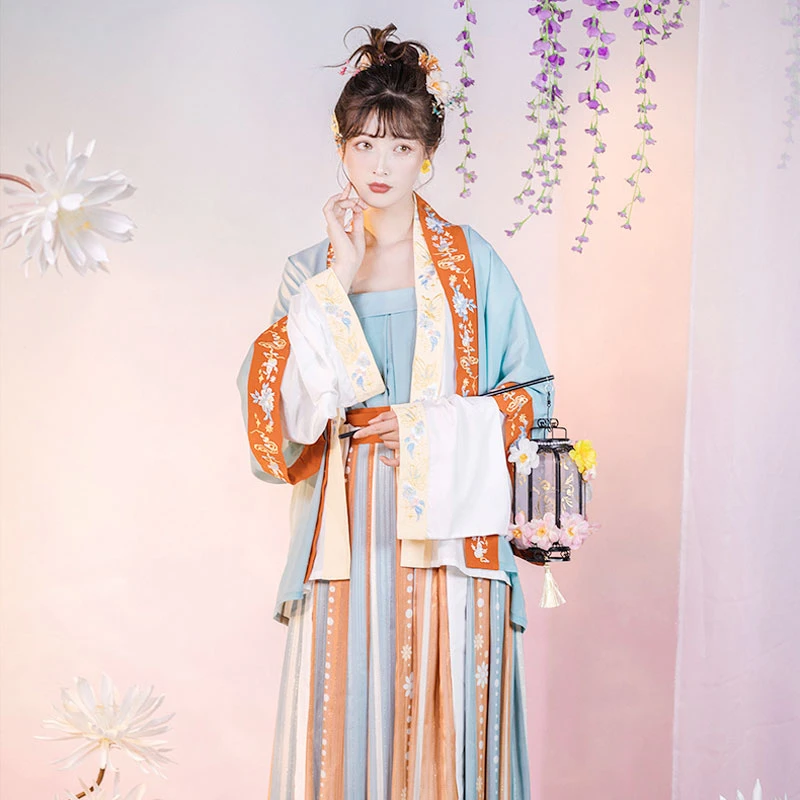 Qiyao hanfu is the best choice for new hanfu lovers. Impressed by the above beautiful styles? Just purchase a Qiyao Lucky Pack and you will receive a random set of hanfu from the list.
The above is only a partial list, there are over 20+ qiyao style hanfu is ready; besides that, more new styles are coming soon in 2022…
---
About Shipping
Since Lucky Pack is a non-profit membership program, its price is even lower than our production costs, so we now can only offer free shipping to a limited number of countries and regions.
a. Free Shipping
All members enjoy free shipping if your shipping address is in Fast Shipping Regions:
Asia: Japan, Malaysia, Singapore, South Korea, Thailand, Vietnam
Europe: Austria, Belgium, Bulgaria, Cyprus, Czech Republic, Denmark, Estonia, Finland, France, Germany, Greece, Hungary, Ireland, Italy, Latvia, Lithuania, Luxembourg, Netherlands, Norway, Poland, Portugal, Romania, Slovakia, Slovenia, Spain, Sweden, Switzerland, United Kingdom
North America: Canada, United States
Oceania: Australia, New Zealand
Please note that the shipping rates of each region may increase or decrease in the future, and we may temporarily offer free shipping when a region's shipping rates increase sharply; at the same time, we will resume free shipping (or add a new region to list) when the shipping cost is reduced.
Note: Excluding remote areas(e.g. Alaska, postcode 99501...99950) and military addresses (e.g. APO, FPO postcode 96384), and overseas island addresses (e.g. Reunion island, postcode 97400...97480; Guam island, postcode 96910...96931, etc).
b. Additional Shipping 
We are deeply sorry that we are currently unable to offer more free shipping if your address is outside of the above regions. For delivery to the rest of the world, there will be an extra shipping fee $15-$25 when checkout.
---
FAQs
1. Can I choose a certain style or color?
No. Lucky Pack is similar to a lottery, and you just need to choose the size.
2. Can I apply for a refund if I don't like the style opened in the Lucky Pack?
No. All Lucky Packs do not support refunds. If the package is damaged or lost in shipping, we will resend a new one.
3. Why is the price of the lucky bag so cheap?
Because we use economical and low-tax (or tax-free ) shipping methods for the lucky package, and of course, the delivery time will be delayed by about one week compared to the standard shipping.
4. What is the estimated time of delivery?
Usually, the package will be delivered in 10-20 business days.
5. Is there any quality difference in the lucky bag?
No. All the clothes in the lucky bags are brand new and quality guaranteed.
6. Can I buy 2 or More packs at a time?
Yes. There is no limit to the number of purchases.
7. If I purchase several packs, will I get the same style?
Yes, it is possible. No one knows what style is in the pack, so you may get the same style when you open different packages. To avoid that, you can choose another style Lucky Pack or wait for the next month to buy the same style again.
8. Why I can't purchase
Lucky Pack is an exclusive benefit for our club members, please subscribe to our membership to unlock all member's benefits. Learn More
If you have more questions please contact us.
Before You Buy:
The price is in US Dollar, Paypal & Credit Card will Auto Help convert currency when you checkout
Color may little vary due to different Display/Monitor setting
Manual measurement, there will be 2-3cm differences of the size