Product & Model Show
Model's info: height-163cm, weight-45kg, chest-82cm, wear size-m (for reference only)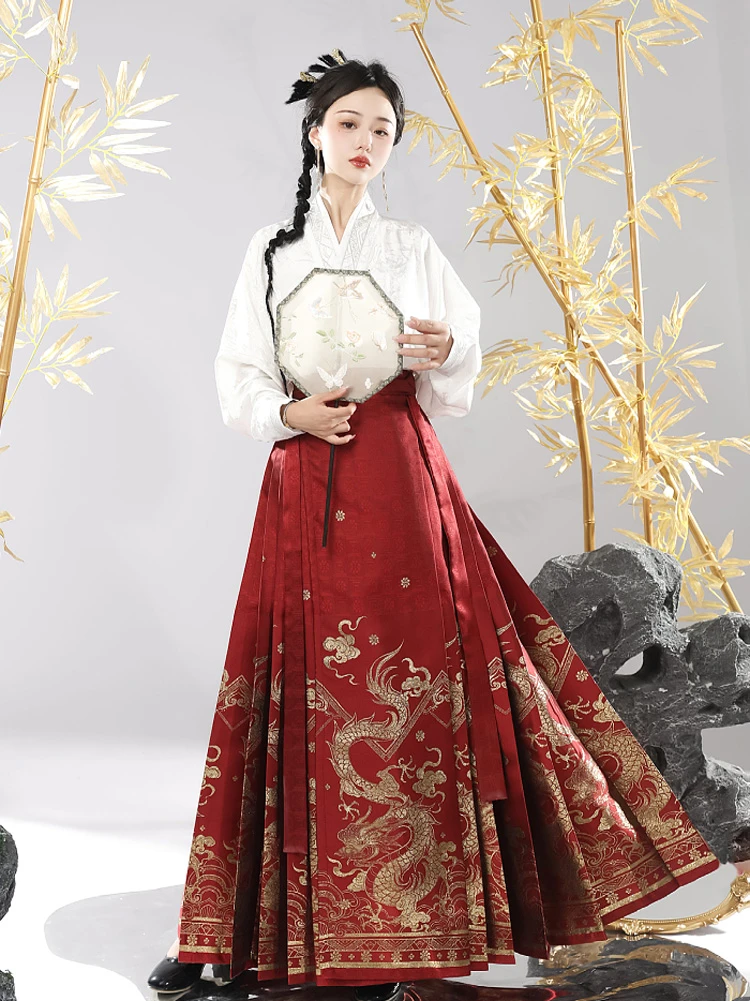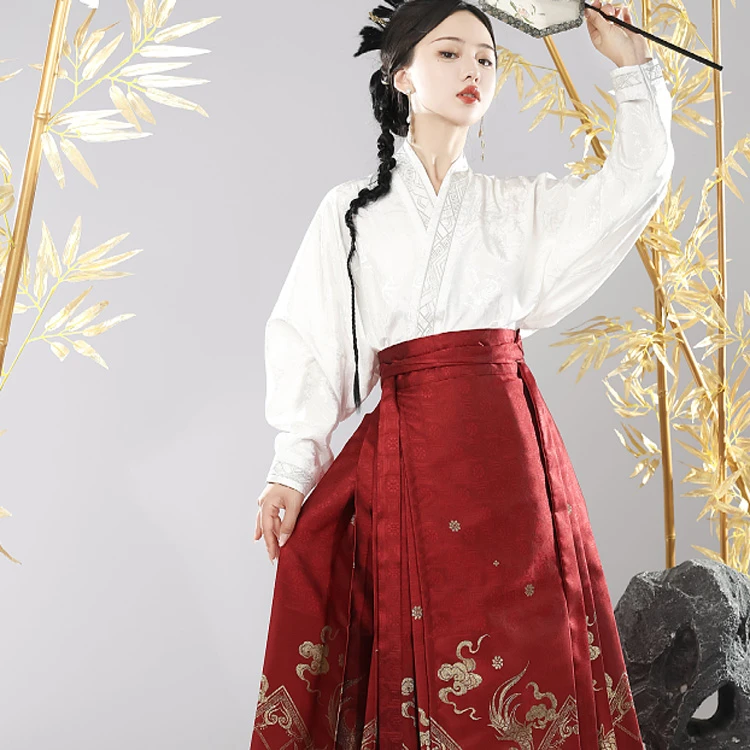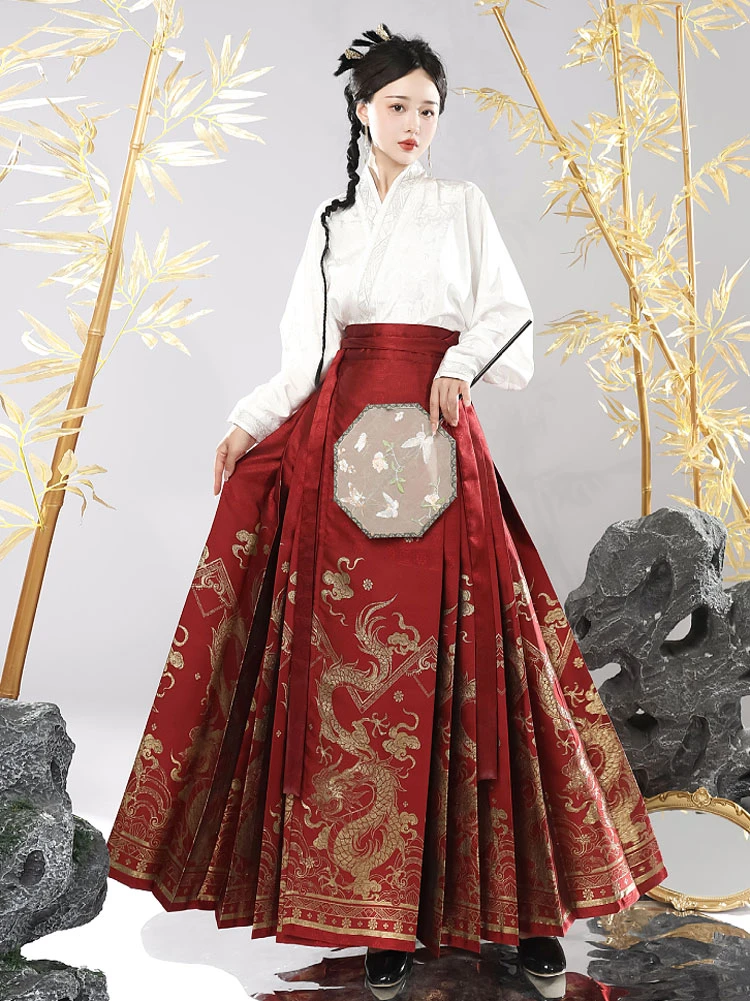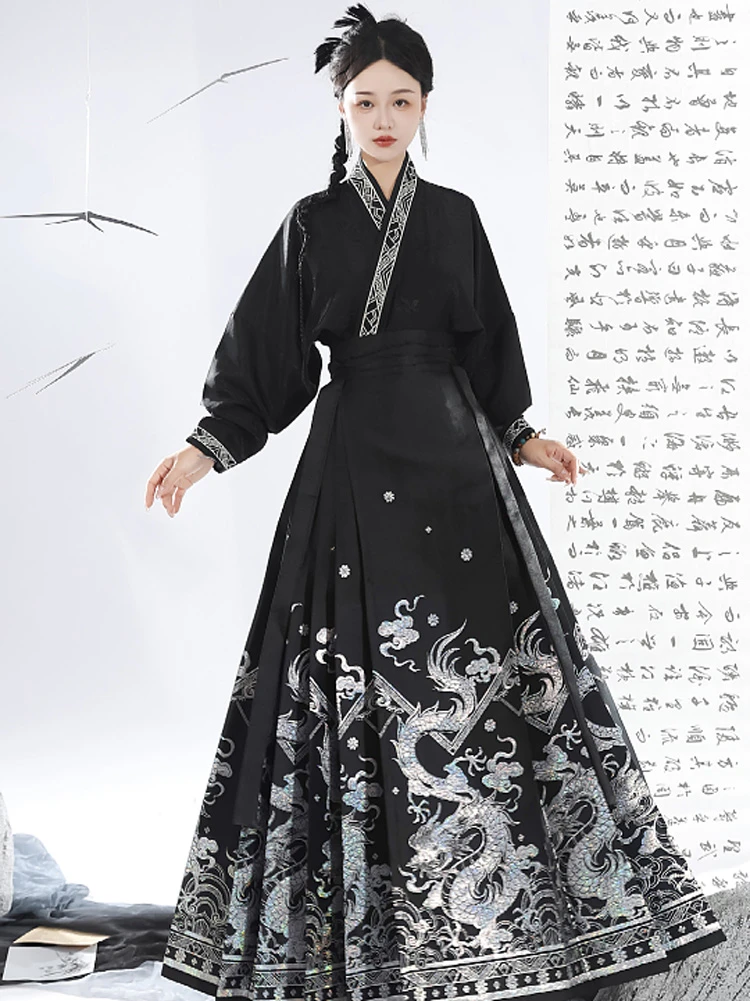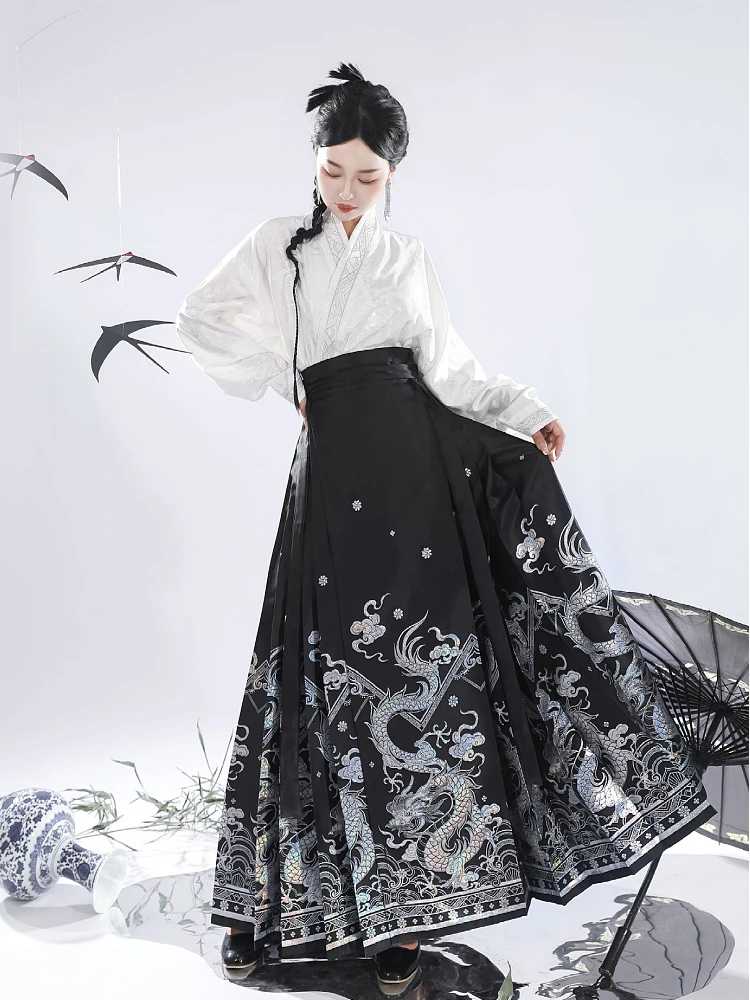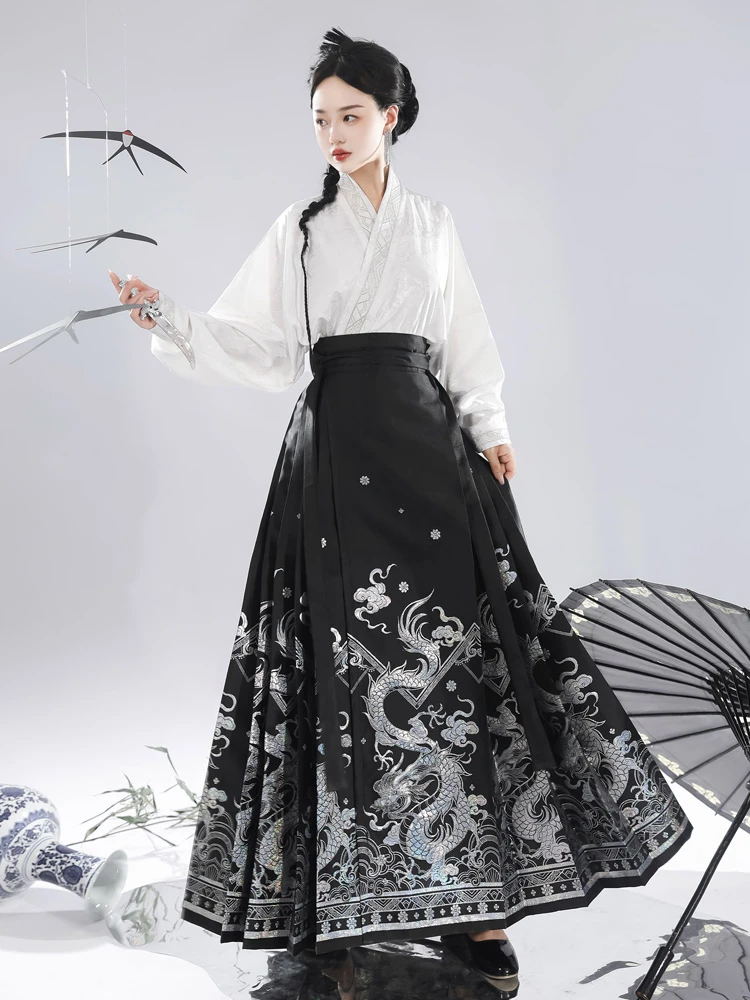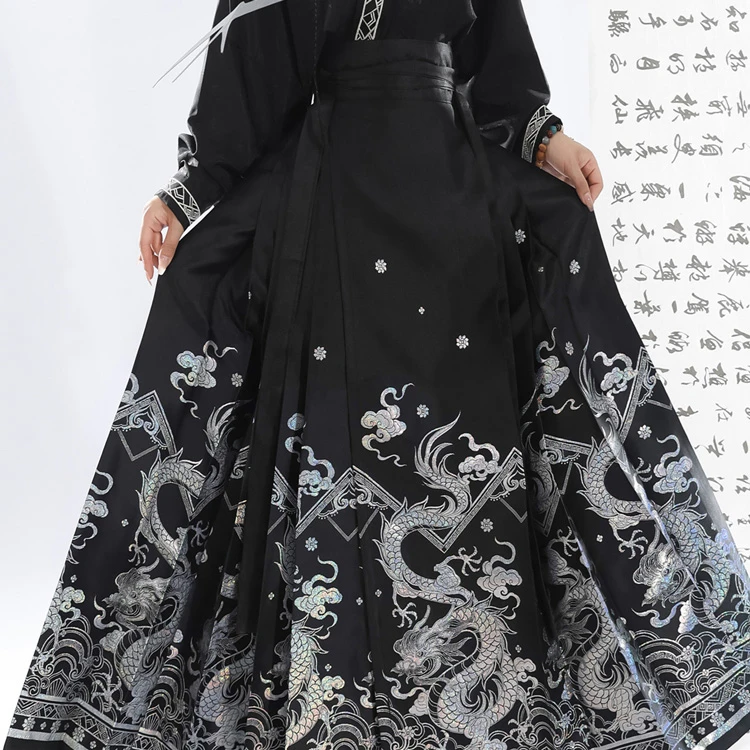 Description
Immerse yourself in the grandeur of dynastic elegance with this modern Ming Dynasty-inspired Hanfu set. This ensemble is a choice selection for those seeking to embody the sophistication and nobility of ancient China. Crafted with a profound understanding of historical beauty, this set is a poetic representation of the rich cultural tapestry of the past.
The collection offers a versatile palette with tops available in both an ethereal white and a profound black, paired with skirts in a striking red or a deep black. The colors are carefully chosen to exude an air of grace and regal charm, allowing for a dignified appearance at any cultural celebration or event. The peony and forest motif on the flying sleeves blouse, adorned with silver grid embroidery along the neckline and cuffs, portrays a story of nature's splendor woven into the fabric.
The majestic dragon print on the Mamian skirt is nothing short of a visual spectacle. Designed to capture the essence of power and myth, the silver dragon against the black skirt exudes a mysterious allure, while the gold dragon on red speaks of fiery passion and imperial strength. This element of the Hanfu set stands as a testament to the artistry and symbolism deeply rooted in Chinese heritage.
Each variant of this Hanfu brings its own narrative. The white blouse reflects purity and serenity, a canvas for the silver embroidery that sparkles with understated sophistication. The black top, meanwhile, is the embodiment of the night sky, a boundless expanse that holds the shimmering tales of old. When it comes to the skirts, the red is a vibrant dance of tradition and festivity, whereas the black is a bold declaration of elegance and power.
Before You Buy:
The price is in US Dollar, Paypal & Stripe payment will auto help convert currency when you checkout, if you fail to pay with your local city bank card, please try using a different bank card
Color may little vary due to different Display/Monitor settings, and the product photos use fill light, so the visuals will be a little brighter than the actual item
Manual measurement, there will be 2-3cm differences of the size, and some items may be available in newly produced or improved versions, which may have minor differences, such as the position of the pattern print, the raw material & color of the pendants, buttons, and other accessories