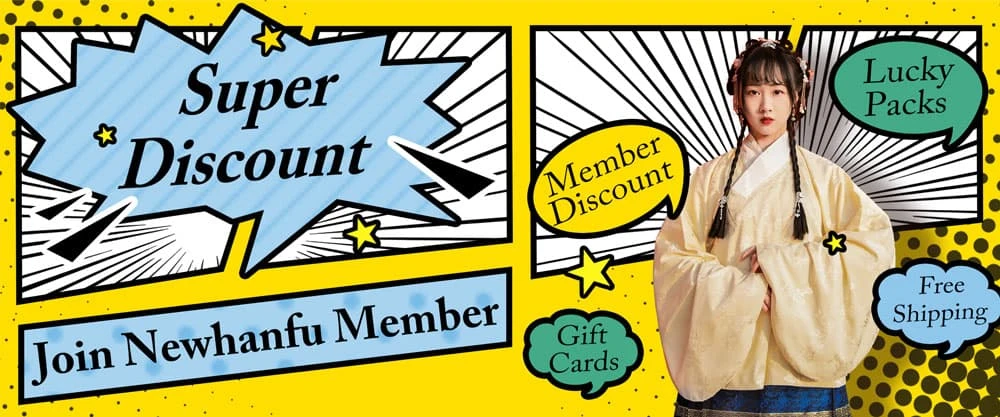 Modern underwear bras are great for hanfu wear, but if you are looking for something that is a bit different from the standard bra style, then you should consider classic hanfu underwear, ancient Chinese underwear halter bras and tank tops.  There are so many types of hanfu undergarments available today that it can be hard to know where to start when it comes to picking out the perfect pair of undies for you.
Hanfu Dudou Camisole
If you are looking for retro hanfu underwear that will make you feel sexy, these are the underwear for you! Vintage dudou hanfu camisole is a type of halter bra that has a square cut and a long wide band that goes around the back of the neck and waist. This type of hanfu halter bra gives a very sexy look and makes the wearer look slimmer. You can wear a retro hanfu tank top as a halter top or a sports bra, and they come in a variety of styles, colors and materials.
Hanfu Songmo Tube Top
The Moxiong bra, songmo hanfu underwear tube top is a very versatile style of wrap bra and can be worn for all types of hanfu dresses. The best part is that songmo is a great way to boost your confidence and look more attractive. Songmo hanfu crop top is also one of the most popular bra styles for women of all sizes.
Mo xiong, songmo top bras are great for casual wear, and they're perfect for the office and everyday wear. These hanfu moxiong cami tops are designed for all body types and shapes, and can be worn in a variety of ways.
Hanfu Undershirt and Underpants
Some summer fashion hanfu dresses are made of a light material that will be a little see-through, so if you avoid exposing bras, panties and undies; you can choose a set of hanfu undershirts and underpants. Also, it has comfortable cotton fabric that will help you to be warmer when the cold season comes. And the hanfu undershirt is the best underwear for men, whether you have a hanfu jacket or robe, it'll always fit well.
Whether you're looking to try something new or simply want to freshen up your look, there are plenty of stylish, hanfu undergarment options out there that can help you do just that.