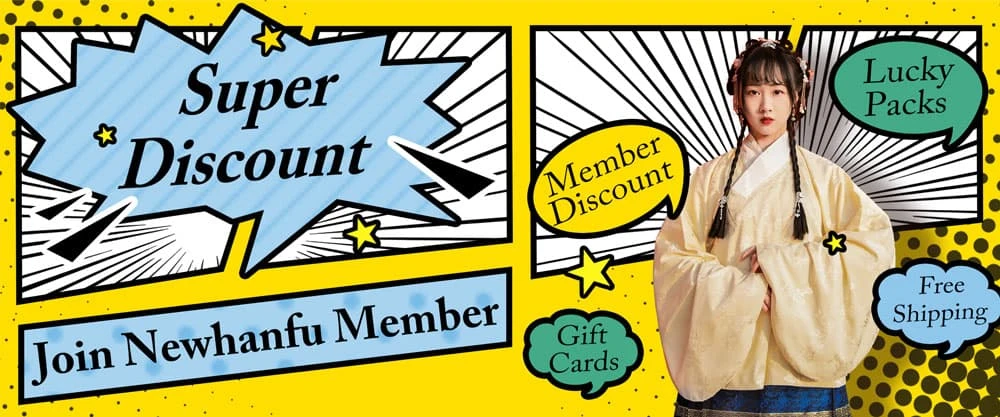 Every girl deserves to be fashionable in the holiday season, whether she is going out on a romantic date or going to a party. If you have the same feeling, then you can find what you need to buy a new hanfu dress in the following collection of fashionable women's hanfu dresses that is available for women of all ages and sizes. Just choose your favorite one!
Qixiong Hanfu Dress
Classic qixiong hanfu dresses have been worn by women for over ten centuries, although there are many different variations that make each dress unique. The most common form is a long hem with a see-through fabric, low-cut dress. But the design of a traditional hanfu dress goes beyond simply a cut and style, and it can also include color, embroidery, and sometimes be made of silk or lace.
What makes an hanfu dress chic? The answer might be as simple as a good fit, a fresh embroidery, or a statement jewelry. The history of women's hanfu dress dates back to the 7th century when courtesans in China would wear long, layered hanfu dresses and bodices to perform the hanfu dance at social gatherings.
Men's Hanfu Dress
In ancient China, hanfu dresses were worn unisex, sometimes even more by men. So, if you have a chance to get some new male hanfu dresses, I encourage you to play with the casual and formal combinations. You don't need to go overboard with your choice, but make sure that both your dress and accessories match the theme of your occasion.
Hezi Hanfu Dress
Classic hezi dress is a huge trend, which is one of the reasons why it keeps on evolving. And no doubt, this fashion style is suitable for all big events, weddings and festivals. So, whether you're a bride, a party hostess, or a guest, we guarantee that you'll get the right dress. In the past, the hezi hanfu dress could only be worn by princess and queen, so it represented more of an honor and royal luxury.
Modern Hanfu Dress
What's better than a classic and stylish look? That's right – a modern look with a timeless classic style. For instance, you would wear this fashion hanfu dress with a leather jacket to make sure you are comfortable during the day. And, at night, you can pair this outfit with your favorite heels to go out with your friends.