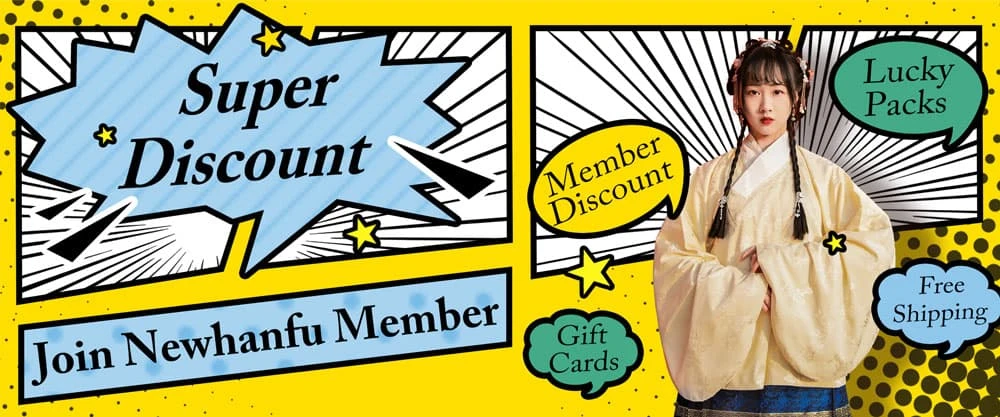 Hanfu pants are casual and can be worn in a multitude of ways whether you're going to a formal event or a casual gathering, you can still look great in a pair of retro hanfu pants.
Classic Songku Hanfu Pants
Today, fashionistas and designers have been experimenting with this style of hanfu pants for years, and the result is so-called wide songku trousers. There is no doubt that wearing a pair of songku pants is a great way to dress up your casual look, but it is not the only option. If you are looking for something more unique and stylish, we have compiled a list of the best and most popular casual hanfu pants for everyone to choose from.
Now, what exactly do we mean by Songku pants? They are usually made of chiffon or polyester and are known for being very loose. These pants are also known as 'Song Trousers', as they were super popular in the Song Dynasty era. So, you know what? If you have long legs, you can easily fit into these awesome free-size hanfu pants.
Fashion Hanfu Shorts
If you're curious about the basics of classic pant styles, we have a simple guide for you here. The latest fashion hanfu shorts are a great choice for this summer. These girl's shorts are extremely versatile and can fit any occasion perfectly, whether you need a pair of stylish shorts for school or weekend plans. From super shorts to daily shorts, there's a pair for every girl to wear.
The fashion hanfu shorts don't need to be expensive, so don't hesitate to buy more than one pair in different shades if you're searching for something that will really show off your assets and enhance your curves. With so many styles and fits, it's easy to find the perfect pair of hanfu shorts for you.
Men's Hanfu Pants
The latest men's classic hanfu pants come in various styles, shapes and sizes. They are ideal for all kinds of activities: whether you are going to a formal dinner, a casual brunch or a night club, you can choose an interesting pair of hanfu trousers that suit you best.
Need traditional hanfu pants? Have a try at vintage hanfu leggings. You can pair it with a hanfu jacket and black hanfu boots for practicing traditional kung fu or taking some cool wuxia cosplay photographs.