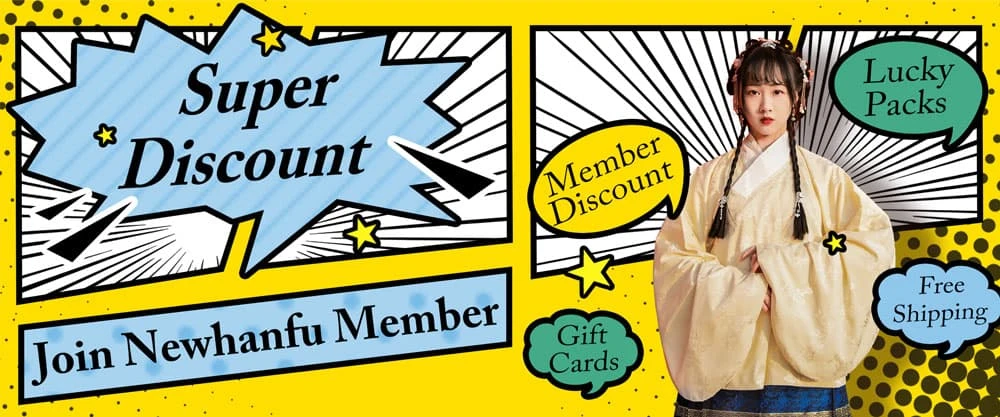 A cosplayer is someone who dresses up as a character from a comic, drama, TV series, movie or anime. Cosplay is a hobby that has been around for decades, and it's one of the most popular hobbies for people who love dressing up and being creative. If you're a fan of Chinese drama cosplay, you may have been wondering which are the best hanfu cosplay costumes you can buy. If you're looking for a great hanfu costume that will make you look like a real-life character, then Newhanfu will help you find the best hanfu cosplay clothing for your needs.
For those of you who are thinking of cosplaying, you will need to consider several things before choosing a cosplay costume. Here are some of the most important considerations to keep in mind.
What is Hanfu Cosplay?
Hanfu cosplay is the art of dressing up as your favorite character from an ancient history topic Chinese movie, anime, game or TV show and creating their own original costumes. Hanfu cosplay has been around for many years, and it's become a massive hobby and industry all over the world. There are hundreds of conventions and events where hanfu cosplayers can get together and show off their costumes. These events are often attended by thousands of hanfu lovers and attract the attention of celebrities, press, and even the general public.
Cosplayers dress up as their favorite characters, such as the Modaozushi Weiwuxian, Immortal Sword, and the Three Kingdom characters. The costumes range from simple hanfu jackets to elaborate full-body suits. The popularity of hanfu cosplay has grown in recent years, with more and more people becoming interested in this hobby. It has become a new way for people to express themselves, while also creating an opportunity to make new friends.
How to Hanfu Cosplay
There are many different types of cosplay costumes, ranging from simple costumes to complex, full-body costumes. The choice of cosplay costume can be overwhelming. There are many cosplay costume shops that sell different types of cosplay costumes, so if you don't know what you should wear, you may end up with an embarrassing outfit.
Nobody can do a perfect cosplay without good quality cosplay clothing. The quality of your hanfu costume determines how much time you will spend on it and how much money you will spend on it. There are so many different options available, and the price of hanfu cosplay clothing can vary from low-cost to high-end. The first thing is to get a good quality cosplay outfit; for the price, between $50-$100 is good enough.
If you want to become a part of this amazing hobby, there are a few things you need to know before you start. You can choose from a wide range of hanfu cosplay costumes, accessories, and makeup. This can range from dressing up in costumes to play an anime character at a costume party, or even dressing up in costume to enter a themed contest. Whatever your reasons for wanting to dress up, you can find a wide variety of clothing and accessories to complete your look.
There are many reasons why people cosplay, they enjoy
the experience of dressing up in a costume
the opportunity to dress up and become a different person
the opportunity to meet other fans of their favorite characters
the challenge of making their own costumes
the chance to make new friends
the chance to go to conventions and meet other cosplayers
the opportunity to get their pictures taken in their costumes
By the way, you can make your hanfu cosplay outfit more comfortable by adding a Chinese beauty wig and a mask. These accessories will give you an illusion of being a character. However, there are other things that you can do to improve your cosplay. For example, you can add a hanfu belt, a pair of hanfu shoes, and a pair of gloves. Best hanfu cosplay costumes are the ones that you can wear on normal days and still look good.