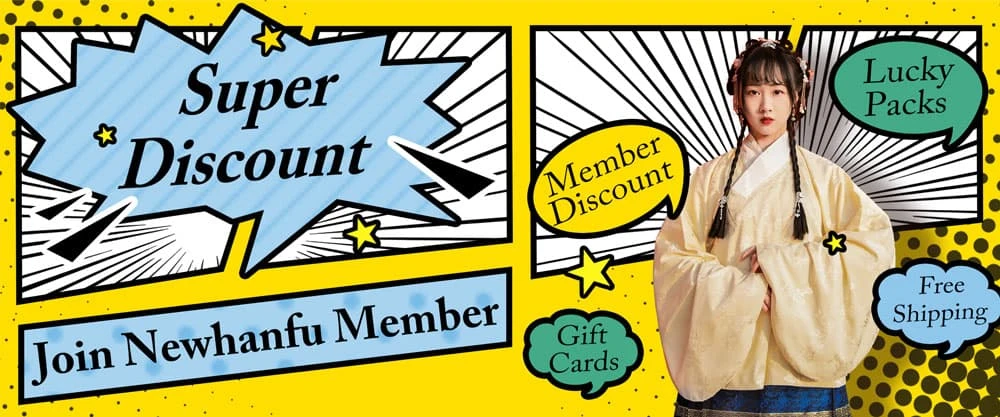 In the summer, you need a light shirt. The same goes for spring, fall and winter, you need a warm jacket or coat.  If you're thinking about buying a new hanfu coat for any of these cold seasons, you'll want to take into consideration the following factors: the weather, your lifestyle, your budget, and your personal style.
It is important that you know what type of hanfu coat you need. The first thing that you should consider is the type of fabric that you want your hanfu coat to be made of. You can choose a fabric that is warm and durable, or a fabric that is light and fashionable. Another thing that you should consider is the color of the hanfu coat. If you want a coat that will match with any outfit, then you should go for a solid color. However, if you want a fashion hanfu coat that will look more interesting, then you should choose a patterned coat.
Ao Style Hanfu Coat
You can't go wrong with a classic, timeless aoqun style. It's a great item for women who love the retro, elegant look. From bolder patterns, to brighter colors, you are going to find the perfect outfit with a little effort. Whether you are heading out to work in the morning or enjoying the evening, there are plenty of Ao hanfu coats to make sure that you look great during the colder months.
In addition, you should always remember to wear a warm inner shirt with hanfu coat that you feel comfortable in. It is important to choose a coat that will keep you warm and dry when you are outside and also look stylish. Luckily, there are a variety of coats that you can use during the cold season.
Hanfu Cloak
The latest wool hanfu cloak is a good choice for women who want to look fashionable in the fall and winter. The red, white color, the fur lining, the hood—it's just all so classy and chic, you can wear it with a pair of leggings or jeans. Also, it is important to check that the cloak coat is roomy enough to accommodate your larger frames.
The fashion design hanfu cloak is a staple piece for every woman's closet. What's more, each of its designs can be worn alone or with many different hanfu outfits. Some of its most popular styles include plaid patterns, anime prints, and floral embroidery. And you can choose from a wide array of colors and sizes.
Dachang Hanfu Overcoat
The classic dachang hanfu coat is a long, wide-shouldered coat that covers the body from head to toe. This is a traditional winter hanfu coat that you wear when the temperature drops below freezing.
A traditional winter hanfu overcoat is one of the best things to own in case of cold weather. It doesn't matter if it's in a black or gray color, a wool or leather material, a long or short length, a round or square shape, a zipper or buttons, etc. The point is that you'll always look good, whatever the weather. Whether you want a winter overcoat for work or for leisure, you can rely on these collections to choose the best winter overcoat for yourself.