Find the best deals on gray hanfu dresses for women and men, carrying various styles in casual and formal hanfu at affordable prices you'll love. From charcoal grey to silver, shop latest gray hanfu for your next holiday.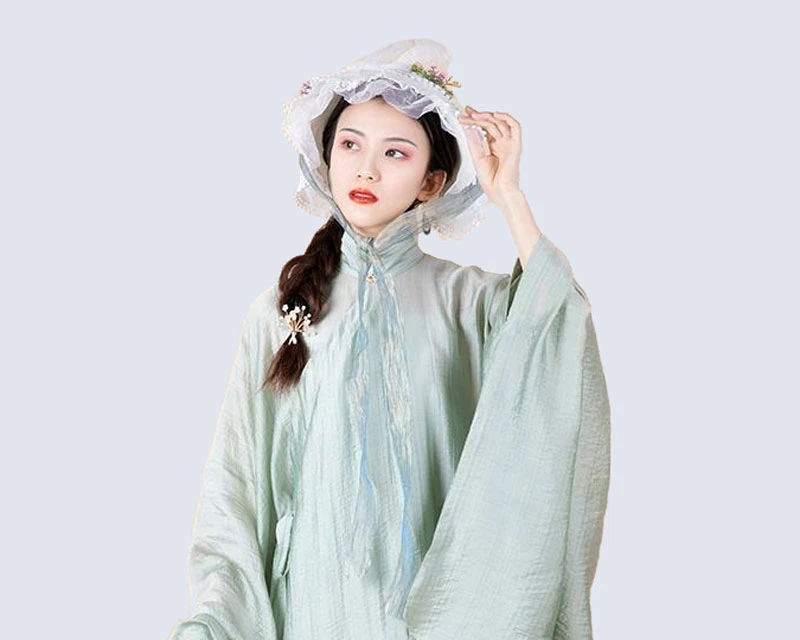 Gray is the color that defines versatility and simplicity. Today, whether women, men or children, most people have at least one gray outfit in their wardrobe. It's easy to see why – gray is neutral, and looks good with a wide variety of other colors, and it's the perfect choice for a variety of styles and occasions.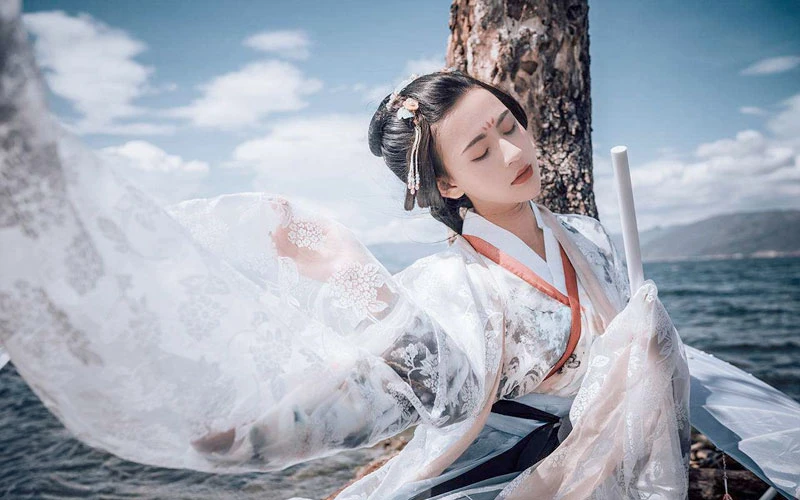 I think gray hanfu is one of the most easy colors that you can wear, and I've always found that it looks good on just about everyone. Gray used in fashion for decades, and now it's spreading to hanfu industry. Modern gray hanfu is cool, casual, and timeless, and it's not just for men anymore. As we head into the next decade, I expect gray to be the color of choice for those looking to experience a casual style Chinese hanfu.

In my opinion, gray color is often overlooked. In the world of design, gray is a great color that can be worn in a variety of ways to achieve different looks. There are many shades of gray, ranging from light to dark, and that can be used to making any types of clothes. If you want to look good, but don't have much time to put together a full-on hanfu outfit, you can easily pull off a stylish, casual look in just a few minutes with a light gray hanfu shirt and jeans.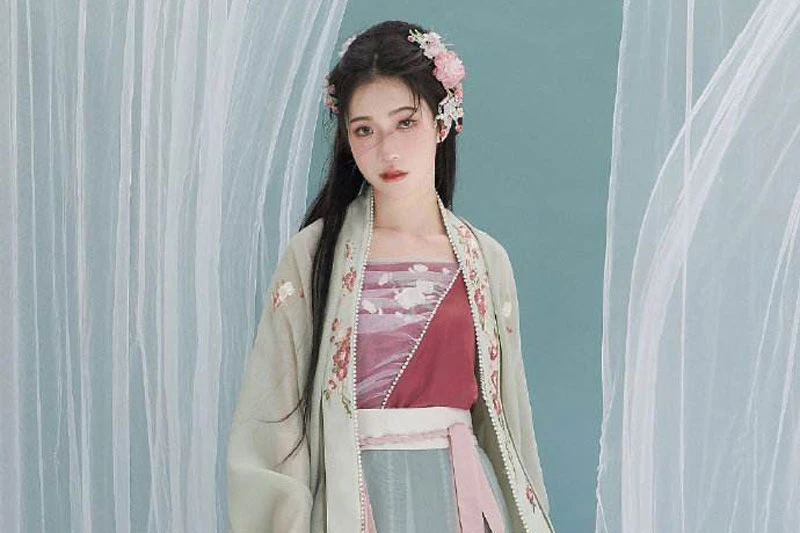 Some special Big Sale hanfu offer available at 50% off for one week only. Don't miss out on this incredible deal!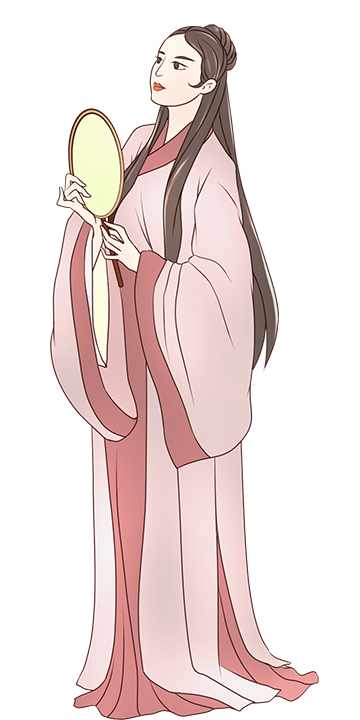 A traditional gray hanfu is a simple and elegant dress, which is very suitable for both summer and winter. The trend of wearing gray hanfu clothing is slowly but steadily gaining popularity. In fact, gray hanfu jacket, as well as daxiushan and dark gray hanfu daopao robe has been a hot topic in the fashion industry for a long time.
Gray is a popular color that is universally accepted. However, many people think that wearing gray clothing is too boring. But, modern gray hanfu clothing can be fashionable and stylish. Whether you're going for a smart office-appropriate look or a laid-back weekend look, there are a variety of casual and formal hanfu styles and accessories to choose from.
Grey is a neutral color that can be worn with any other colors, so it is easy to find the right grey hanfu dress for you. A classic grey hanfu gown is a good choice for formal occasions, but there are many grey ruqun skirt also be worn casually, as a nice change of pace from bright colors. If you want to wear a grey hanfu for work, then you can choose a songku pants or shorts.
Gray hanfu outfit can easily blend with other colors and makes any outfit appear to be a uniform. Retro gray hanfu is easy to wear and doesn't draw attention away from the face. Gray has a soft, smooth appearance that doesn't make people feel uncomfortable.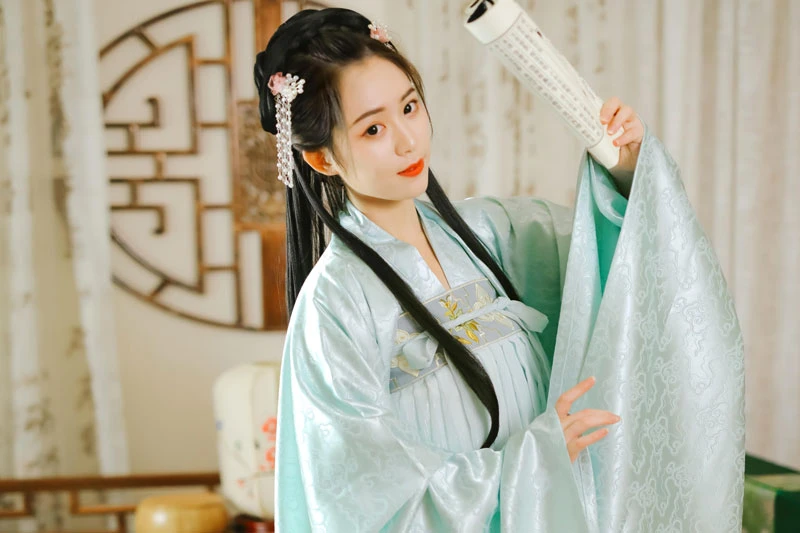 Top 10 Gray Hanfu for Women and Men
The color gray has been around since ancient times, but in recent years, it has become a major fashion trend. And its versatility is what makes it so appealing to today's fashion-conscious hanfu consumers. 
If you are looking for a hanfu gray dress that is suitable for both formal and casual occasions, then you should choose one with a subtle pattern or design. So, let's take a look at some of the best ways to use gray, and what you should be wearing when you do.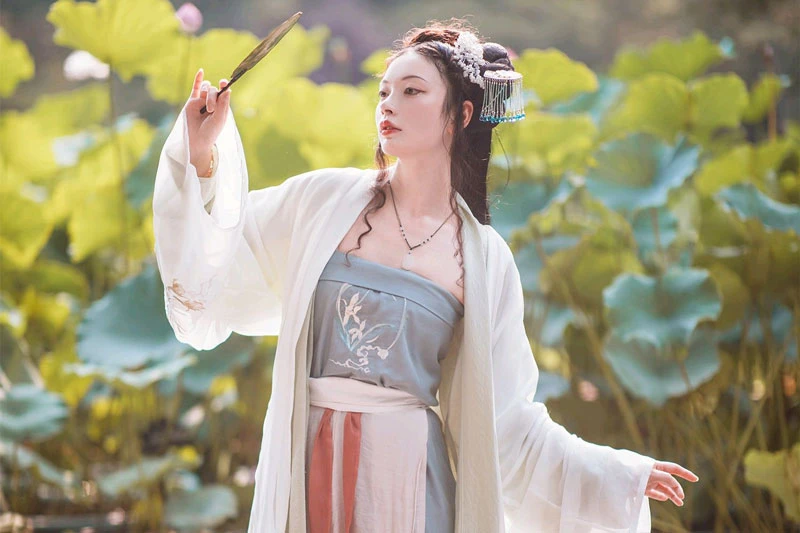 #Gray Hanfu# Popular Photo from the Community