Product & Model Show
Model's info: height-160cm, weight-48kg, chest-82cm, wear size-s (for reference only)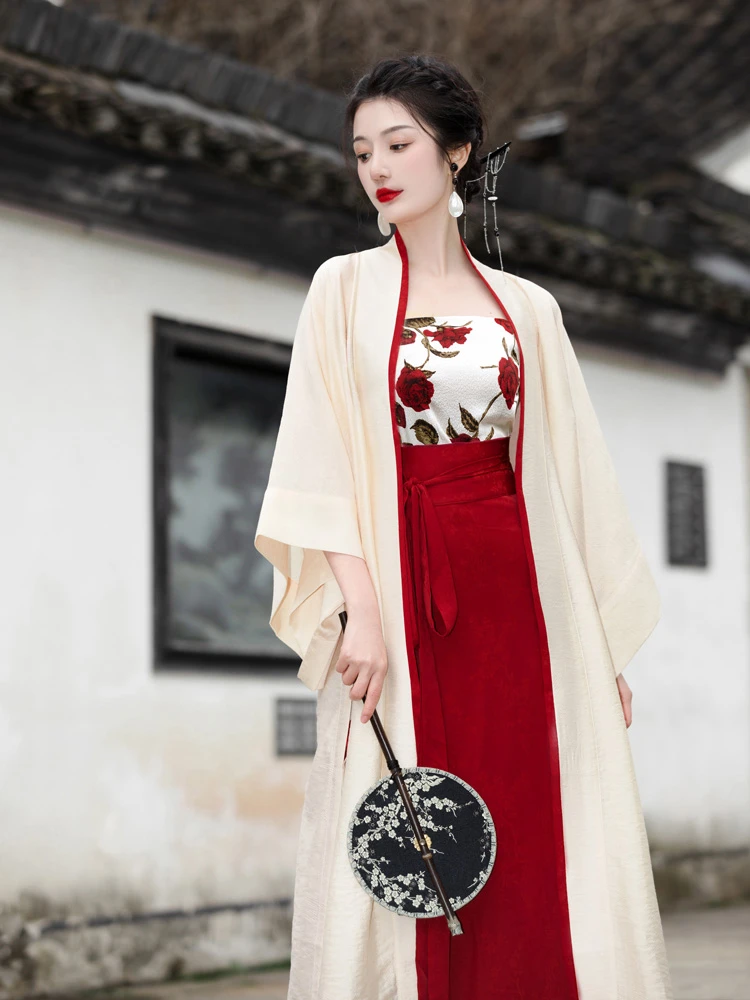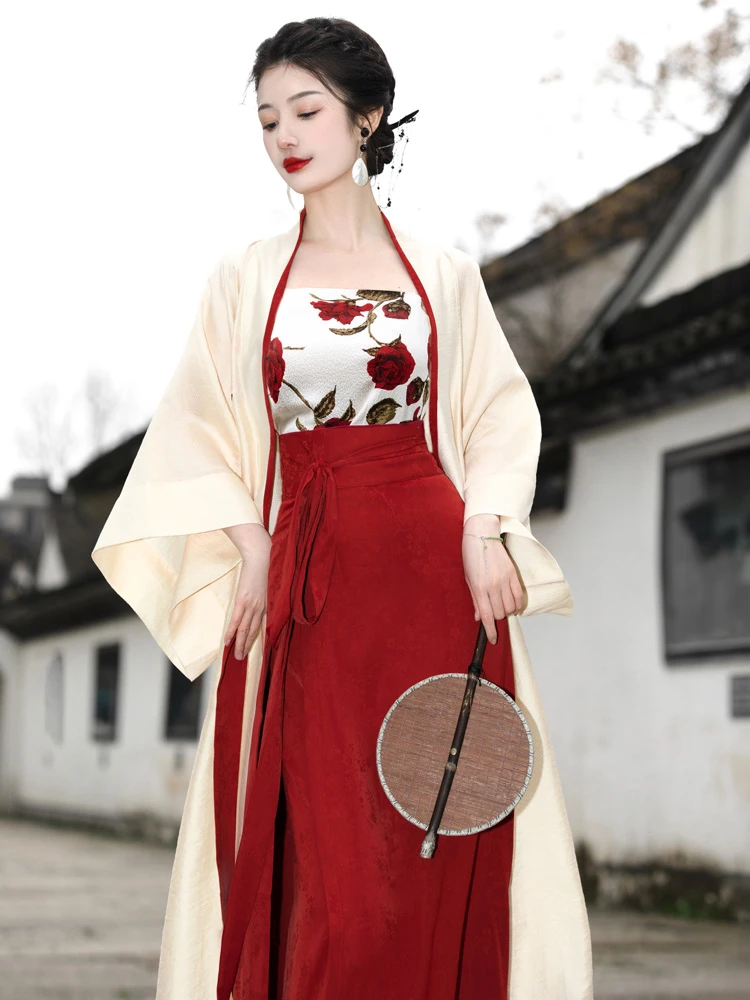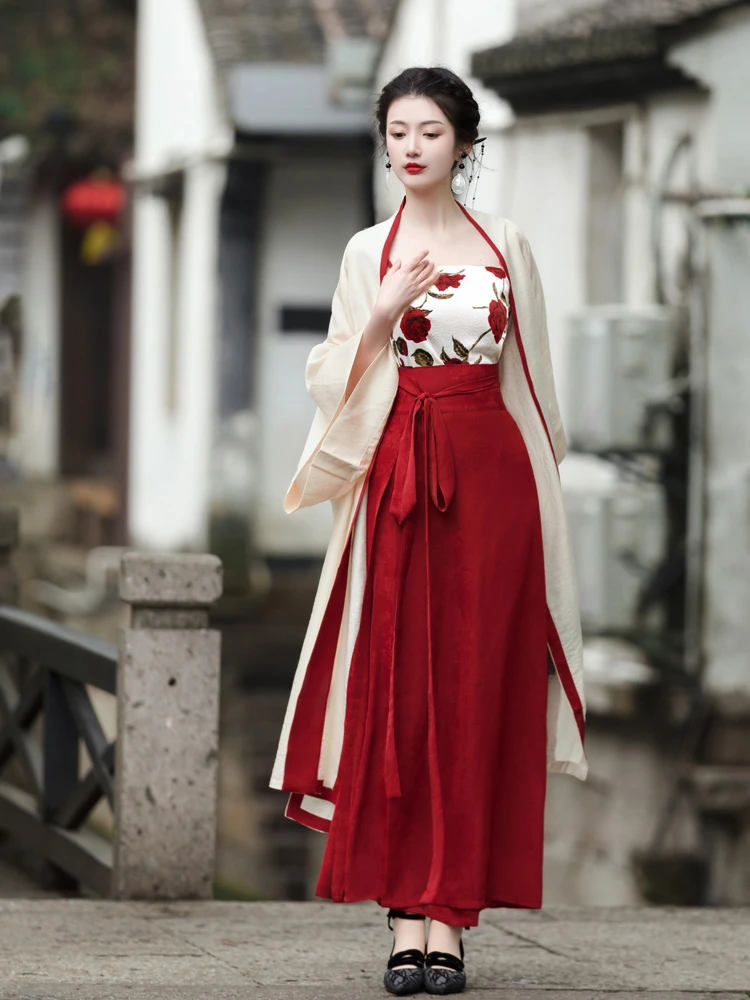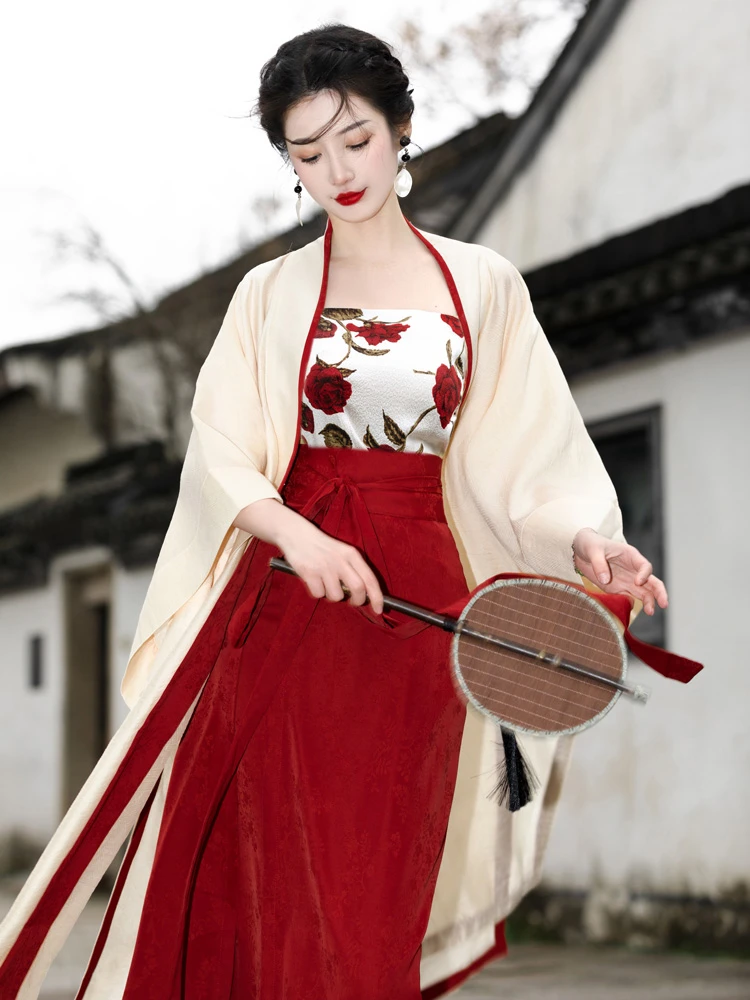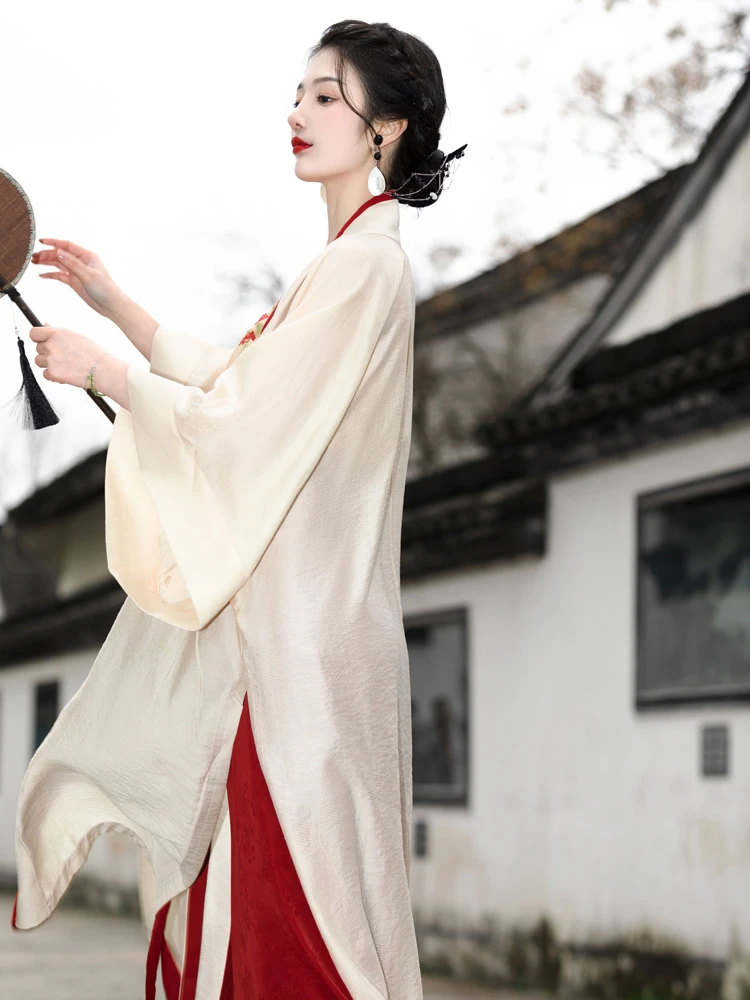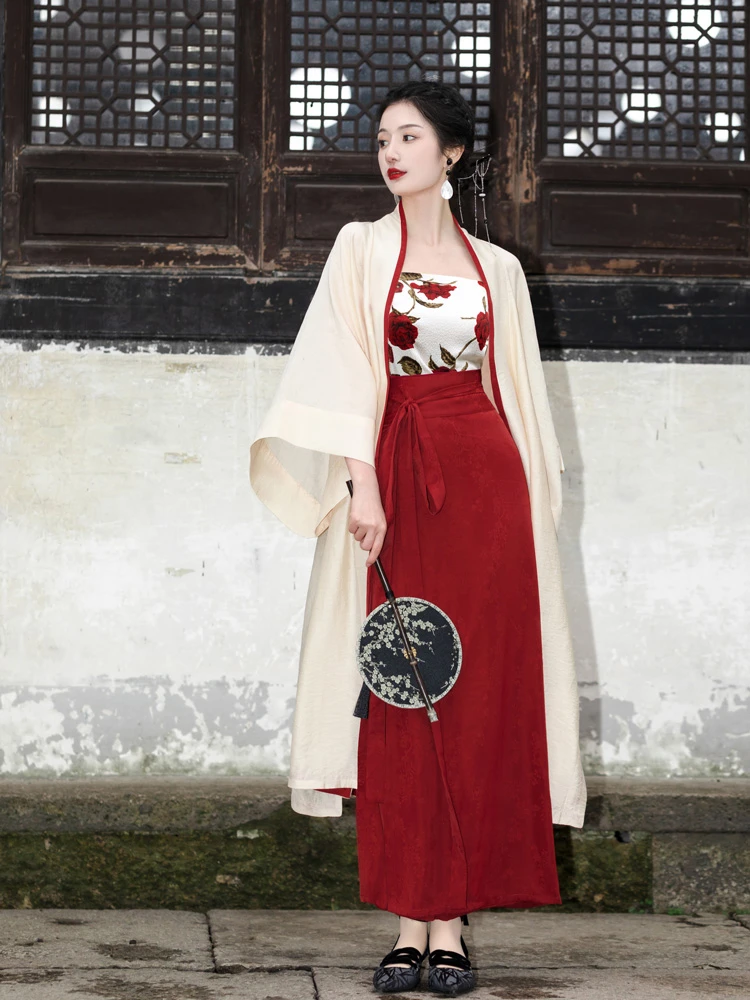 Description
Based on the foundational form of Song dynasty hanfu, this ensemble incorporates fashionable design concepts, blending traditional and modern elements to showcase a unique sense of fashion charm.
One highlight of this hanfu is the delicate rose print adorning the camisole. This design accentuates the focal point of the hanfu, adding visual allure and elevating the overall sophistication and style.
The loose sleeves are one of the defining features of this hanfu ensemble, enabling wearers to embody its perfect gracefulness while moving about. The generous sleeve design not only provides comfort but also enhances fluidity and layering in overall appearance.
Tailored fit is another distinguishing characteristic of this hanfu set that highlights wearers' graceful curves. Through well-executed cutting and design techniques, it accentuates wearers' elegant postures, allowing everyone to exude their unique charm.
Before You Buy:
The price is in US Dollar, Paypal & Stripe payment will auto help convert currency when you checkout, if you fail to pay with your local city bank card, please try using a different bank card
Color may little vary due to different Display/Monitor settings, and the product photos use fill light, so the visuals will be a little brighter than the actual item
Manual measurement, there will be 2-3cm differences of the size, and some items may be available in newly produced or improved versions, which may have minor differences, such as the position of the pattern print, the raw material & color of the pendants, buttons, and other accessories