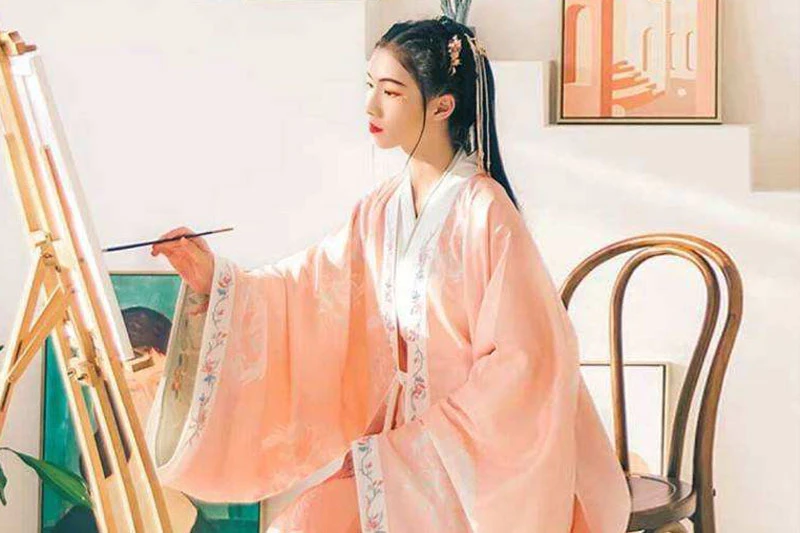 When you think about what the plus size hanfu is, it is the perfect combination of the high-fashion look and casual comfort. The plus size hanfu dress has been worn by the ladies because of its unique design. Most women like it because they find that the plus size hanfu dresses are easy to wear. It is a great way to get dressed without any fuss. Plus size hanfu clothing is available in different styles, colors, and sizes. So, if you are looking for something special that you can wear on almost any occasion, then a large size hanfu suit is the best choice.
The plus size hanfu is not only an elegant and beautiful clothing but a symbol of fashion in ancient society. With its loose and flowy style, the plus size hanfu dress can make people look more attractive. So, if you are a stylish woman, it is better that you own some plus size dresses to show your fashion sense.
The oversize hanfu is a type of dress that fits a person who is above the normal size. The plus size hanfu dresses come in various styles and designs. It can be long or short, straight or fitted, and strapless or not. You can choose your favorite ones to match the occasion or your outfit. Most of the plus size hanfu is designed for the upper body and covers the neckline. The other hanfu skirts are usually designed for the lower part of the body such as the waist and legs.
Why Do You Wear Plus Size Hanfu?
Traditional plus size hanfu is the ideal dress for women who have a body type that is larger than a size 14. It's a combination of both comfort and style. Plus size hanfu dresses are more comfortable because they don't have to fit as tightly around your bust and waist as a standard size dress.
There are many reasons why people like to wear plus size hanfu. One of them is to enhance their beauty. The classic plus size ruqun refers to an apparel in which the waistline is cut wider and higher than usual. It usually comes in colors ranging from black to white to red and so on. The length of the skirt can be ankle length or mid-calf length. In order to emphasize the beautiful body shape of the women wearing the plus size hanfu, the top and bottom of the dress are usually made of high quality materials, like silk, satin, or velvet.
And there are several benefits to wearing a traditional plus size hanfu for women. One of the most obvious is that it looks good on them. A traditional plus size hanfu dress can be flattering to a woman's body type and also makes them feel good about themselves. Traditional plus-size hanfu can be very expensive, but you can also be found at a fraction of the price.
As we mentioned above, there are many styles in which you can put on your plus size hanfu. In addition, the fashion of hanfu has become more and more popular. In the past, you had to pay a lot of money to buy a hanfu. Now, you can find this kind of outfit at every price. In the future, the hanfu will definitely be more popular than ever.
How to Wear a Plus Size Hanfu?
Wearing a plus size hanfu dress is not difficult at all. You just need to know how to put it on properly. First of all, if you want to wear the hanfu without exposing your arms or bra, make sure that the straps of the dress have sufficient space on your shoulders and your back. Moreover, if you want to show off your entire figure, choose the fashion style hanfu that has plunging necklines.
There are many ways to wear loose size hanfu dresses. First, you should choose a matching color for your body. When you wear a color that matches your body color, you will be more attractive. Another way to look more fashionable is to put accessories with your outfit. Besides, when putting on the dress, do not forget to choose suitable hanfu shoes that will not break the line of your legs when you walk.
We all know that there are many plus size hanfu in the market. So, in this case, you need to choose the right one. You should pay attention to the material and the design of the dress. Besides, you can also pay attention to the length of the hanfu. Most of these kinds of dresses are designed with a length to the floor. If you want to show off your figure and make yourself look prettier, you can choose a modern design short skirt.