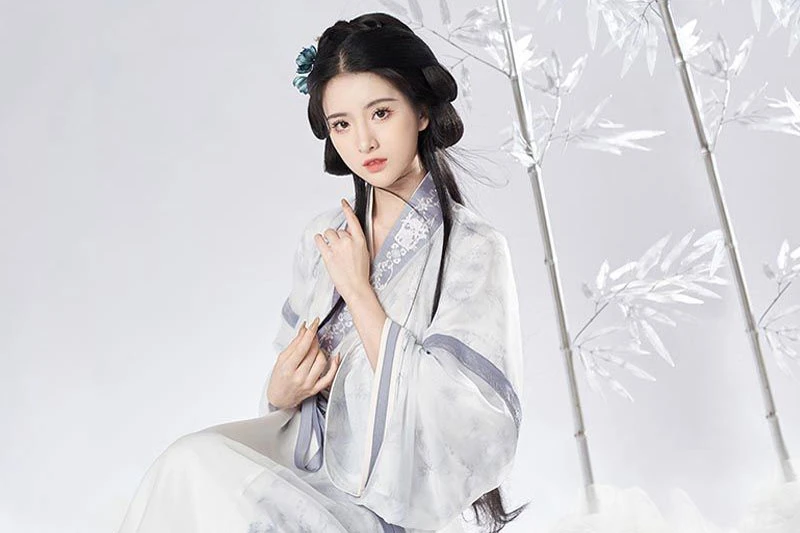 Casual linen clothing is the latest fashion trend in 2022. The trend is being driven by the popularity of athleisure-inspired clothing. If you're looking for an easy way to update your closet with some new, stylish hanfu pieces that are practical and timeless, linen dresses are a great place to start. As we all know, linen is the most timeless material on earth. They look amazing on anyone at any age.
Retro style linen hanfu is a great look for any occasion, and you'll never get tired of wearing it.  Pair them with some cute sandals, and a simple hanfu bag, and you've got yourself a certified fresh summer fit. It's that are guaranteed to keep you effortlessly cool and transport you to your summer fantasy world.
Linen Fabric History vs Modern
In ancient China, linen has a long history. The Chinese people loved the softness and lightness of the material. Before the Han dynasty, linen has become a popular choice for making clothes. Because it was light and easy to wash, it was also popular for making sheets, pillowcases, tablecloths, curtains, and bedding. Linen fabric has the tendency to breathe, which means that it has a very soft hand feel, is very durable, and retains its shape well.
And while linen hanfu is often associated with classic design, linen is a versatile fabric that goes well with both modern and traditional styles. A simple hanfu shirt and dress can be transformed into a stylish, professional look with just a few accessories. In summer, the crisp linen, lightweight feel, and modern design are sure to take you effortlessly from the beach to the boardroom. There's no denying the romance of linen that has us dreaming of warm nights by the fire.
Choose Your First Linen Hanfu
The perfect linen hanfu should be versatile enough to wear in various situations and should last long enough to get you through the day. When you're searching for the first linen dress, you have to decide whether you want something casual or formal. If you're looking for something casual, go for a ruqun hanfu; they're easy to wear and look good with a skirt, and other casual hanfu pants, and work well for most occasions. If you're looking for a formal dress, go for a Ming dynasty robe and mamianqun, this style is super elegant and luxurious.
The right linen hanfu can be found at a reasonable price in most of the hanfu online stores. Just look for the fabric, weave, and other factors that will make a difference in the way it feels and looks.
Some fabrics tend to make a shirt heavier and some lighter. Some woven patterns feel soft, some stiffer. Linen is incredibly versatile and can go with just about everything, like jeans, which are one of the most versatile items in your closet. And it has a natural sheen and crisp texture that gives it a clean, modern look. Of course, you don't have to stop at the traditional style. This season, hanfu designers have reimagined the summer standby into fun, colorful iterations and even more exciting embroidery elements and silhouettes.
Don't forget the right size; linen is an extremely soft and delicate fabric, so it's important to purchase a shirt that fits properly. There are a few pieces that evoke summer quite like the linen dress: You likely already have a linen shirt and dress in your rotation, but on truly swampy days when you barely want anything touching your body, a linen hanfu outfit is the obvious answer. Linen actually pulls away from sweaty skin rather than sticking to it  – a unique fabric when it comes to summer apparel.
In conclusion, Linen is a popular choice for casual dress and home decor because of its rich appearance and soft feel. Not only does linen have an upscale, elegant look, but it's also durable and resilient, which makes it ideal for every day.