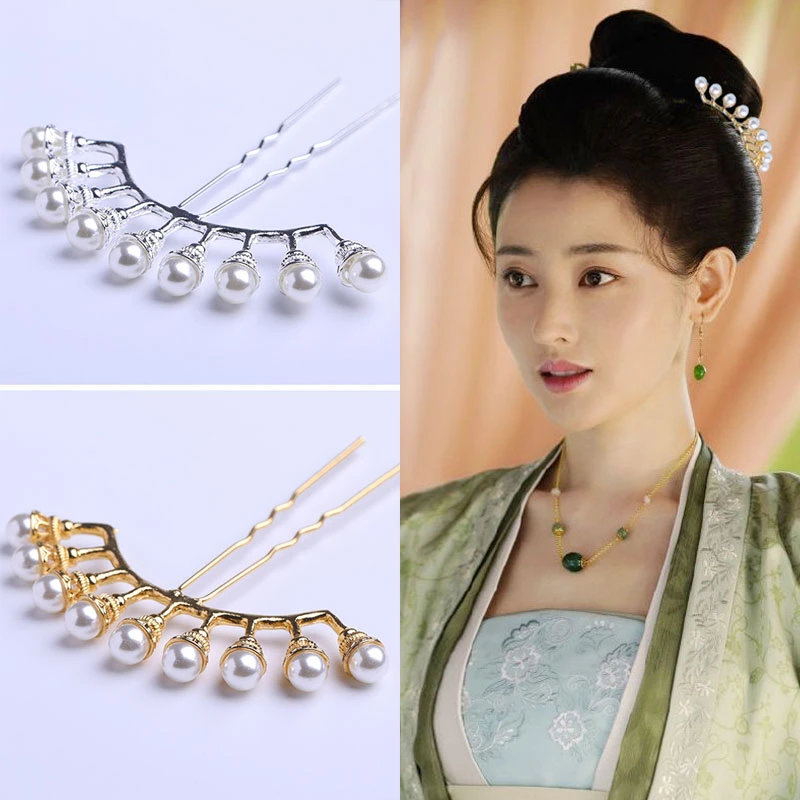 [cg_accordion title="Feature"]
These pearl hairpins are a nice help for your makeup, and also good for DIY your own hanfu hairstyle, can make you more stylish and chic, it is also easy to remove them without pain or struggle. And it is suitable for many occasions, such as hanfu parties, proms, weddings, everyday life, photography and so on, can make you look elegant and charming.
[/cg_accordion] [cg_accordion title="Details"]
Material: alloy, pearl
Length: about 10cm/3.9inch
Color: gold, silver
Package Include: 1x hairpin
Handmade product, due to light and manual measurement, please allow some differences.
[/cg_accordion] [cg_accordion title="Care Guide"]
Simple hanfu accessory & jewelry care tips:
1. Store your accessory, jewelry in a clean, dry space.
2. Avoid damaging chemicals.
3. Use mild cleaners for regular cleanings.
Following the daily accessory cleaning regimen and jewelry care best practices can preserve the life of your hanfu accessory & jewelry and keep it looking great for many years.
[/cg_accordion] [cg_accordion title="Shipping & Return"]
Shipping: Once the package is in transit, you will receive an email notification of the shipping status and location, also you can directly Track Shipping online.
Guarantee: If the item has any small and big quality issues, we will offer free return or refund for you. Learn more about the Return & Refund Policy.
[/cg_accordion]