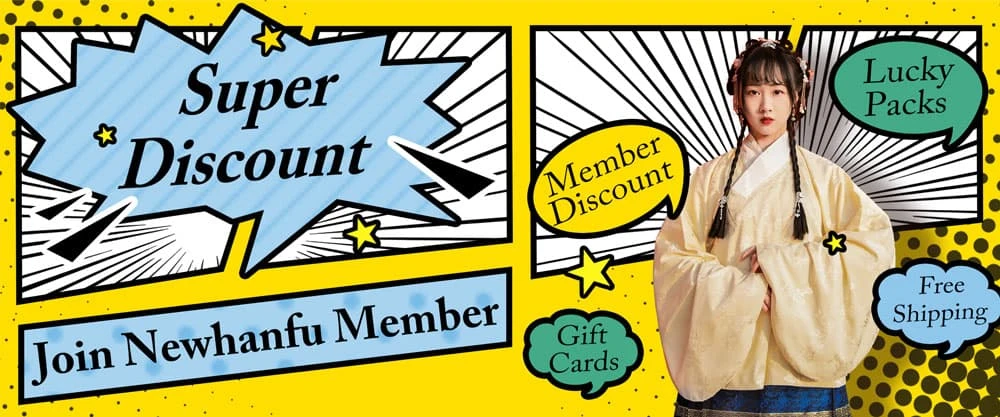 Casual hanfu is easy to layer with and versatile enough for both day and night, it's basically a blank canvas, this is the ideal vacay dress – the styling possibilities are endless. A good day hanfu dress is in fabrics like cotton and linen, both polished and comfortable, it makes those rest days more bearable.
The Feature of Casual Hanfu
Casual hanfu is a category that is rapidly growing. It offers an easy way to dress up or down without having to spend hours in front of the mirror. Casual hanfu clothing can be worn in a variety of different settings and environments. For example, you could wear a casual hanfu shirt to work, a casual blouse for a night out, or a casual hanfu dress to a party. In either case, casual hanfu is the perfect way to wear clothes that are comfortable, easy to care for, and great for everyday life.
In fact, the hanfu trend only going to get bigger, the trend is being driven by the popularity of traditional hanfu inspired clothing. That's why it's important for people to understand the latest trends in casual hanfu clothing. And as it turns out, the latest casual hanfu fashion for the new year is actually a hybrid of two trends. The first trend is the "minimalist look," which is a style that has been around for years. The second trend is "casual dressing," which is a look that's more relaxed and comfortable than traditional business casual. Our Casual collections will show you how to combine the two trends to create a new casual hanfu trend that you can use to your advantage.
Find a Best Casual Hanfu for You
Casual hanfu is great for people who don't want to look like they're in a traditional suit every day. It's not only fashionable and easy to wear, but also a good option when you want to look professional without dressing up. Women can wear casual hanfu in a variety of ways, from a hanfu jacket and a tank top. Also, men can wear casual hanfu in a similar manner, from a cross-collar shirt to wuxia style hanfu trousers.
There are several benefits to wearing casual hanfu clothing, including it is easier to move around in and it is more comfortable. Casual hanfu is also more attractive because it is not as constricting as other types of traditional hanfu clothing. What works for one person may not work for another. There are a number of factors that influence whether or not you like a particular style. These include the kind of activities you participate in, your body shape and size, and your personal preferences. When selecting casual hanfu, keep these factors in mind to help you make the best choice.